Lecture
A brief history of telecommunications - key developments that changed the world
How its transformed our world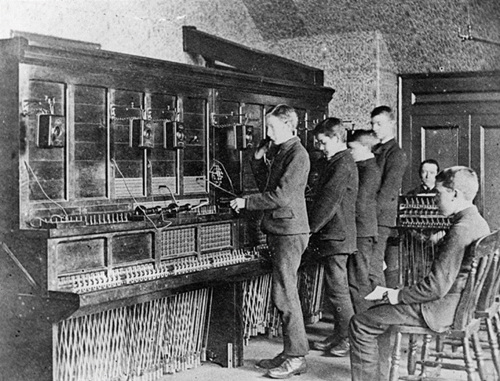 The development in telecommunications over the last 150 years has quite literally changed the world.
This lecture will tell the story from the early days when all calls were connected manually through the development of automatic step-by-step switching, the overcoming of distance with frequency division multiplex technology, the first electronic exchanges, digitalisation of the network, advanced electronic switching systems such as System X, the introduction of optical fibres, satellite technology, mobile phones, packet switching and much more.
2

Continuing Professional Development

This event can contribute towards your Continuing Professional Development (CPD) hours as part of the IET's CPD monitoring scheme.

31 Mar 2023

2:00pm - 3:30pm
Organiser
London Local Network
Registration Information
These lectures are preceded by an optional lunch where there is an opportunity to network with colleagues.
If you wish to attend this lecture, please book a place on the IET website. 
During the booking process, you will have the opportunity to pre-book lunch at Savoy Place.  
The cost for a two-course meal with wine is £21.47.  
It is ESSENTIAL to pre-book lunch and pay for it on this website. 
Reservations for lunch can be made up to 11pm on the Monday prior to the event (subject to availability).
Bookings for the lecture only can be made up to noon on the day prior to the event (subject to availability).
No payment for the event lunch can be made at Savoy Place.
FAQ's
You don't need to be a member to log into the system.
You can book for more than one person; you just need to add the other guest(s) name(s).
You can add any special dietary requirements during the booking process.
The website price quoted is exclusive of VAT.  VAT will be added when you pay.
You will receive a confirmation of your booking & payment if made.
You can cancel your booking - the T&C's are below.  You can do this by contacting events@theiet.org
Terms and conditions
5+ days before event date - Full refund.
4 days before event date - No refund.
Name substitutions are accepted at any time by fax or email, the IET reserves the right to charge a transfer fee.
Speakers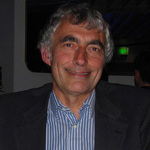 Roger Ward MA(Cantab), MSc, MBA, CEng, MIET, MITP
Former MSF President - Institute of Telecommunication Professionals
Roger Ward's professional career in the telecoms industry spans over 40 years. On graduating from Cambridge University with an honours degree in Engineering, he joined BT (then Post-Office Telecommunications) and was heavily involved in the pioneering work that resulted in the introduction of digital switching into the UK network. 
For the last 10 years of his career, he represented BT on the Board of the Californian based Multi-service Forum (MSF), an organisation comprising some 30 of major network operators and equipment vendors. Elected MSF President for 4 successive 2-year terms, his instigation of the MSF's successful bi-annual Global MSF Interoperability (GMI) networked "plugfest" events did much to ensure that the forum maintained a meaningful focus in the crowded world of international standards organisations.
Since retiring from BT, he has pursued his career as a freelance consultant and is currently technical editor of the Institute of Telecommunication Professionals Journal.

Reasons to attend
If you are interested in how our world has been transformed by telecomunications and the types of new technolgy it has inspired over the last 150yrs.
Location
IET London: Savoy Place

2 Savoy Place
London
WC2R 0BL
United Kingdom
The London headquarters of the IET.
We are committed to having an environmentally responsible event portfolio and we are working hard to plan and implement events which reflect sustainable event best practices.
We are working with venues and suppliers that demonstrate best environmental practices, in particular achieving zero food waste, no single-use plastics, along with recycling and re-use of paper, metal, plastic and glass.
In order to reduce the carbon footprint of the event, we strongly encourage delegates to walk, cycle or use public transport to attend the event.
Further information about environmental sustainability and IET Events can be obtained by contacting rebecca.booth@theiet.org.

Programme
11:30

Arrival for optional lunch

It is essential to sign in at the Faraday reception desk which is on the second floor for IET building before entering the Faraday Centre

12:00

Optional lunch

13:45

Arrival for lecture

It is essential to sign in separately for attendance at the lecture. Note this is required for IET attendance records purposes and is different to the Faraday signing-in procedure.

14:00

The lecture starts promptly at 14:00

14:45

Questions and discussion

15:30

Optional tea/coffee in the Faraday Centre.

Free for members.  

Note before entering the Faraday Centre you must sign in at the reception desk. Please sign out when leaving the Faraday Centre
 

<!—Lead forensics script -->