Online
A case study for smart community energy adoption in North Wales
Community Energy
This presentation by Justin Mason is a case study on the drivers, opportunities and challenges from a technical, commercial and organisational perspective for adoption of a smart local energy system.  Smart local energy systems can enable communities to democratize the procurement and management of energy supply in their locality as opposed to reliance on traditional vertical grid utility to consumer supply arrangements by connecting local power generation with flexible local energy demand.  This case study focuses on an established community owned hydroelectric scheme in North Wales,  highlighting the design process and need to understand local community context as opposed to adopting a common solution.
2

Continuing Professional Development

This event can contribute towards your Continuing Professional Development (CPD) hours as part of the IET's CPD monitoring scheme.

27 Jan 2022

7:00pm - 8:30pm
Organiser
North Wales Local Network
Registration Information
Please REGISTER for the event using the REGISTER Button. 
Speakers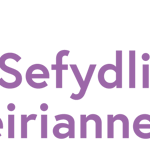 Mr Justin Mason
Independent Consultant Electrical Engineer - Consultant Engineer
Justin Mason CEng FIET is an independent consultant electrical engineer with a background in the energy, cement and utility industry. This lecture summarises the output from a 10-week work based placement with a community energy enterprise during summer 2021 as part of his MSc academic studies into Sustainability in Energy Provision and Demand Management at the Centre for Alternative Technology, Machynlleth Mid-Wales

Location
Online Webinar Wales North IET

Wireless in Wales
Denbigh
Denbighshire
LL16 3LG
United Kingdom
On line event via Zoom.

Programme
19:00 Start of Presentation

19:45 Q&A

20:15 Finish

Please note that the times of the Q&A and the finish of the event are approximate.

<!—Lead forensics script -->