Online
Alan Blumlein - inventor and engineer
A personal point of view by Simon Blumlein
Alan Dower Blumlein (often referred to by his initials ADB) left a legacy of 128 patents by the time a Halifax aircraft crashed and killed him (along with all 10 other passengers and crew) in 1942. At that time Britain was in the grip of World War II and Alan Blumlein was just 38 years old. The flight was associated with secret development of airborne radar, for which Alan was witnessing the efficacy of a magnetron.
Simon, his elder son, was age 6 at the time, and we are privileged that some 79 years later he has recorded a touching account of the life and work of his father, made at Solent University earlier this year. As well personal reflections, in the presentation Simon covers:
A number of Alan Blumlein's profound engineering developments prior to his work on airborne radar. Many of the resulting technologies are the antecedents of the glue that holds together much of our lives, such as in television, broadcasting, and even computers.

The two papers presented to the IET - in its former guise as the Institution of Electrical Engineers.

Perhaps most well known of all, Alan Blumlein's invention of stereo. Woven into this story are now household names such as EMI and the famous Abbey Road studios.
02 Sep 2021

6:00pm - 7:30pm
Organiser
Solent Local Network
Speakers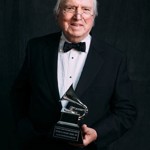 Simon Blumlein
.
Simon – the elder son of Alan Blumlein – was educated at Dartington Hall School and after doing national service in the RAF (radar), went into manufacturing optics. He trained inhouse and became Director, Research and Development. With a lifetime passion for classical music, when Simon left industry he opened his own music shop, in Petersfield, starting with CDs and Vinyls and broadening into instruments and an agency for Quad Hi Fi equipment. Since retiring, he has concentrated more on researching and promoting his father's work. On July 12th 2017 Simon travelled to New York City to accept a Recording Academy Technical Grammy, posthumously awarded to his father for the invention of stereo, as part of the "Grammy Salute to Music Legends".
Location
Online event

Any timings will be GMT/BST
Webinar
Online
United Kingdom
This event will be streamed live and is available to watch online only from any location across the world.
Programme
18:00 - Visit the recording on YouTube

18:15 - presentation will start

19:30 - presentation ends

<!—Lead forensics script -->