Lecture
Annual Healthcare Lecture 2022
This year we're delighted to announce that Professor Anne Vanhoestenberghe, Professor of Active Implantable Medical Devices at Kings College London will be joining us as keynote speaker.
Before Prof Vanhoestenberghe's talk you'll be able to hear from the 3 winners of the IET Healthcare Technologies Student and Early Career Awards 2022 as they present their work.
There'll be plenty of time to ask all of the presenters questions, followed by a networking and drinks reception.
We hope to see you there!
3

Continuing Professional Development

This event can contribute towards your Continuing Professional Development (CPD) hours as part of the IET's CPD monitoring scheme.

07 Dec 2022

6:00pm - 9:00pm
Organiser
Healthcare Technologies TPN
Speakers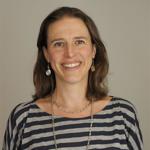 Professor Anne Vanhoestenberghe
Director - Manufacture of Active Implants and Surgical Instruments (MAISI)
Anne's research is in the field of neurotechnologies, from technological innovations to their interactions with the (human) nervous system. She develops technology for the next generation of implantable electronic devices to improve the quality of life of patients, through applications such as: neuromodulation and electrical stimulation for the restoration of movement in paralysed muscles; and biopotential recording for control of prosthesis and artificial organs. Anne is the Director of MAISI, a national facility for the Manufacture of Active Implants and Surgical Instruments housed at St Thomas' hospital. MAISI is not only a unique facility to manufacture the most complex medical devices, but the team also brings together engineers and experts in regulatory affairs to support researchers, whether in academia or SMEs, to bring their ideas to the first tests in humans.
Anne trained as an engineer in Belgium (ULB) and the Netherlands (Eindhoven), then had the opportunity to undertake a PhD under the supervision of Prof Donaldson in the Implanted Devices Group at UCL. She has worked in Germany (IMTEK, Freiburg) and Australia (UNSW, Sydney), where she was fortunate to meet some of the most influential people in her career. Anne is also a keen teacher with a concern for Diversity Equality and Inclusivity, and actively seeks new strategies to develop more inclusive learning spaces and improve the university experience of non-mainstream students. She has been an active member of the International Microelectronics Assembly and Packaging Society (IMAPS-UK) since 2012.

Location
IET London: Savoy Place


2 Savoy Place

London

WC2R 0BL

United Kingdom

The London headquarters of the IET.

We are committed to having an environmentally responsible event portfolio and we are working hard to plan and implement events which reflect sustainable event best practices.

We are working with venues and suppliers that demonstrate best environmental practices, in particular achieving zero food waste, no single-use plastics, along with recycling and re-use of paper, metal, plastic and glass.

In order to reduce the carbon footprint of the event, we strongly encourage delegates to walk, cycle or use public transport to attend the event.

Further information about environmental sustainability and IET Events can be obtained by contacting rebecca.booth@theiet.org.



<!—Lead forensics script -->