Online
Aspidistra and the Broadcast Group of the Diplomatic Wireless Service including the wartime transmission of black propaganda.
The History of the Broadcast Group of the Diplomatic Wireless Service. The event starts at 19:00 BST on 8th September 2021
This is the story of Broadcast Group of the Diplomatic Wireless Service (DWS) which had its origins in the Political Warfare Executive (PWE) at the beginning of WW2. In 1972 it was amalgamated into the administrative structure of the Foreign and Commonwealth Office (FCO) and was renamed Communications Engineering Department (CED). The latter had two groups, Broadcast Group which was responsible for transmitters carrying many of the BBC's World and Vernacular services, and Communications group which provided radio communications to embassies for diplomatic traffic. In 1986 CED's Broadcast Group was taken over by the BBC.
In this illustrated talk we will learn first about the transmission of black propaganda and associated activities during WWII. Also such activities as trying to interfere with enemy rocket guidance systems. Then about the various Medium-Wave and Short-Wave transmitting stations of Broadcast Group with transmitter stations at Crowborough, Orfordness, Cyprus and the island of Masirah, a part of Oman. Transmitters ranged from 1 kW carrier power to 600 kW. Several of these were designed and manufactured in house. There will be many pictures and descriptions of the equipment and aerials used at these stations. Also covered will be an introduction to the progress of amplitude modulation techniques which enabled transmitters to become more compact.
So, what is Aspidistra? Please register to hear the story of Aspidistra and the Broadcast Group of the DWS with the engineering used to build and operate these stations.
THIS LECTURE WILL LAST FOR TWO HOURS. THERE WILL BE A "COMFORT" BREAK AT AROUND HALFWAY THROUGH THE EVENT FOR TEN MINUTES.
2

Continuing Professional Development

This event can contribute towards your Continuing Professional Development (CPD) hours as part of the IET's CPD monitoring scheme.

08 Sep 2021

7:00pm - 9:00pm
Organiser
North Wales Local Network
Registration Information
Please Register using the REGISTER button.
If yoiu are unable to attend, please cancel your registration
Speakers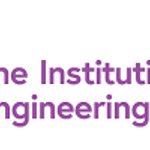 Roger Castle-Smith FIET
Retired - Retired
Mr Roger Castle-Smith FIET. Roger first became interested in radio when he joined the signals section of his school's Combined Cadet force. This led to him gaining an amateur's radio license at the age of 15, callsign G3IOT. Then on to the Royal Military Academy, Sandhurst, where he started an amateur station for the academy. Graduated into Royal Signals. Achieved a BSc(Eng) degree as an external degree from the University of London whilst at the Royal Military College of Science. Many of his army postings were of a technical nature. On retirement at the age of 37 he was made a MBE. Joined the Diplomatic Wireless Service then worked his way up to becoming Head of Broadcast Group in 1979 leading to Chief Engineer and Head of Communications Engineering Department (CED) in 1981. During his service a CBE followed his MBE. Retired age 66.
Reasons to attend
An opportunity to learn about the Diplomatic Wireless Service Broadcast Group.
What is Aspidistra? Please register to find out!
Location
Zoom Presentation_North Wales Local Network

North Wales
N/A
N/A
N/A
United Kingdom
On line Zoom presentation
Programme
19:00 : Start of Event

Organisation tree.

Crowborough – Sussex.

Amplitude modulation methods.

Radio times for listeners.

Orfordness – Suffolk.

Cyprus – Zygi & Lady's Mile.

Masirah island, Oman – 2 locations (not named).

Brief mention of 5 small stations in different countries.

Recommended reading for black propaganda, subversive activities and The Secret Wireless War.

20:45 : Q&A

21:00 : End of event.

Times are approximate.

THERE WILL BE A TEN MINUTE "COMFORT" BREAK AT AROUND HALF WAY THROUGH THE PRESENTATION.

<!—Lead forensics script -->