Education
CHAIN Scotland 2022
"The 21st Century Engineer in Scotland"
CHAIN events aim to present a cross-section of the engineering world to engage, inform and inspire engineers - bringing together perspectives from a variety of industries and institutions. This year the evening symposium features short presentations, networking and panel discussions with young professionals and senior industry figures and is themed around "The 21st Century Engineer in Scotland".
The event will take place at the Voco Grand Central Hotel in Glasgow between 6:30-11:00pm on May 26th in the Victoria and Regent Suites. A free buffet will be provided which can be enjoyed during the intermissions and throughout, and a private cash bar will be available over the course of the evening and after the programme has finished. The dress code for the evening is smart, cocktail attire to fit the venue.
Addittional Information
For more information about CHAIN as well as clips from our event last year, you can visit the CHAIN Scotland Webpage by clicking here.
4

Continuing Professional Development

This event can contribute towards your Continuing Professional Development (CPD) hours as part of the IET's CPD monitoring scheme.

26 May 2022

6:30pm - 11:00pm
Organiser
Scotland South West Local Network
Registration Information
Please click the eventbrite link , "Tickets", to reserve your place!

Reasons to attend
Who should attend? - Students, Professionals and anyone interested in Scotland's engineering past, present and future!
Why should you attend? - An opportunity to network in a great venue with engineers from a variety of engineering disciplines, learn about exciting developments from Scotland's most exciting industries, and ask questions about becoming Chartered or attaining other professional registration. Read on for much more...
Location
voco Grand Central Hotel Glasgow

99 Gordon Street
Glasgow
G1 3SF
United Kingdom

Programme
We are pleased to announce that Craig Clark MBE FREng will be joining us during the evening as our keynote speaker. Craig Clark is a visionary space engineer and entrepreneur and is renowned for his pioneering work in commercialising small satellites. Currently, Craig is a Professor of Practice for Space at the University of Strathclyde, Chair of Space Scotland Chair of Sylatech Limited and Founder of ClydeSpace.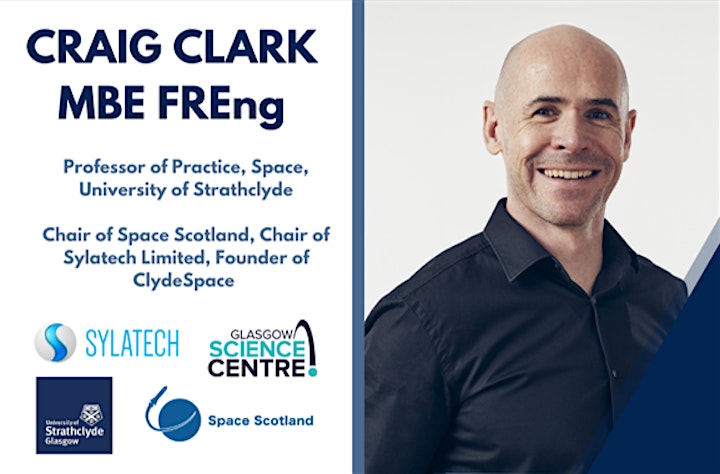 YOUNG PROFESSIONALS PANEL
As part of our opening panel discussion ending with an audience Q&A, joining us to give a perspective on what it means to be a Scottish engineer are:
Samir Khang-Young IEng - Manufacturing Engineer at Thales
Nicola Macdonald - Graduate Trainee Engineer at Scottish Power
Joe Gibson - Founder and Managing Director of Gibson Robotics
+ more to be announced...
The panel discussion will be around the theme of making an impact as a young professional engineer in Scotland, featuring insights into the early careers of our panellists and an outlook to the future as the next generation of Scottish engineers.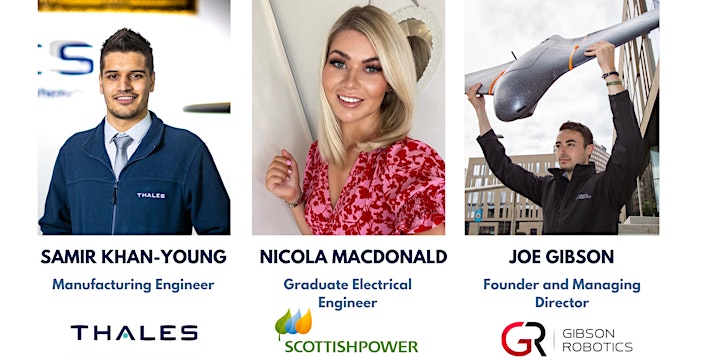 INDUSTRY PROFESSIONALS PANEL
Following our young professionals panel, we have an exciting panel of senior engineers with years of experience to share from their respective industries. After some prompted discussion, the floor will be open to the audience - this is your chance to ask the questions you've always wanted to ask!
Lynne Mcintosh-Grieve - Programme Manager, Offshore Wind Growth Partnership
Barry Carruthers - Director of Hydrogen at Scottish Power
Derek Bennet CEng PhD - Bid Manager, Missions and Services at AAC Clyde Space
+ more to be announced...
Our panellists will be discussing how the landscape of Scottish engineering has changed over the course of their careers, as well as a focus on how Scottish engineering is leading the way in pioneering industries such as Space, Hydrogen and Renewables.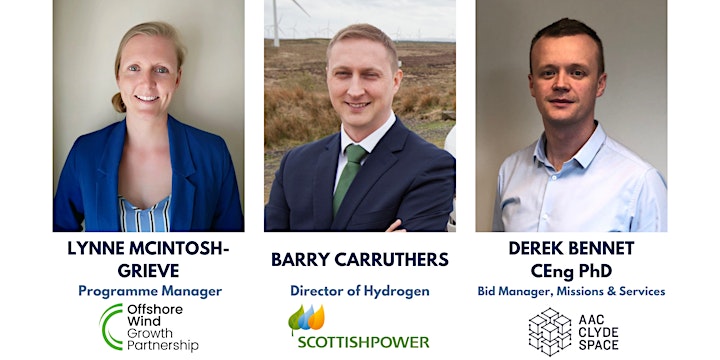 PROFESSIONAL REGISTRATION WORKSHOPS
Aiming for chartership and have questions about the process or would like to find out more?
Sandra Mulligan, the IMechE Business Development Advisor for Scotland, will be hosting mini-workshops as a one stop shop for any queries or questions regarding the process of gaining professional registration toward Incorporated or Chartered Status.
To keep up to date with the latest news and announcements about the event follow us on Linked In.
Register
Ticket+buffet

Buffet, registration workshops, open bar, talks and panel discussions

10

Tickets
<!—Lead forensics script -->