Online
Continuing Professional Development
Continuing Professional Development (CPD) is something that all IET members should be doing. Whether you are a graduate, professionally registered or retired, CPD is important to us all. This introductory session aims to highlight the benefits of CPD to you; as well as explaining what counts towards your CPD.
Topics covered:
• What is CPD?
• Why CPD is important – the benefits of CPD
• What counts as CPD?
• Support available
1

Continuing Professional Development

This event can contribute towards your Continuing Professional Development (CPD) hours as part of the IET's CPD monitoring scheme.

18 Oct 2021

10:30am - 12:00pm
Speakers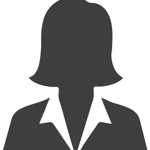 Debbie Hertz
Senior Lecturer - IET Lifeskills
Location
Online


Online

Online

Online

United Kingdom

<!—Lead forensics script -->