Lecture
Engineering a Digital Future
IET@150 EngTalk South Asia
2.00pm IST | 9.30am BST | 10.30am CEST | 4.30pm CST | 5.30pm JST | 6.30pm AEST
Explore some of the exciting technologies that just a few decades ago, could only be found in the pages of science fiction stories, but are now very much part of our everyday lives. As the pace of technological change increases, which of today's blue-sky inventions will find their way into common use?
You'll hear about some of the newest developments and ways of thinking that are putting digital technologies at the centre of our lives; including creating and controlling avatars in a virtual world, technology as an equaliser, responsible AI for social empowerment, bringing about a hyper digital and contactless world, and how new technologies are changing the entertainment industry.
This event is hosted by IET South Asia as part of the IET@150 celebrations. In our anniversary year, we have been looking at engineering difference makers and how they are changing the world – you will certainly hear from some of them here!
17 Jul 2021

9:30am - 12:15pm
Registration Information
Free to attend - register online. 
Speakers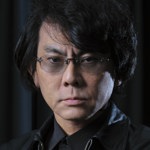 Dr Hiroshi Ishiguro
Director of the Intelligent Robotics Laboratory - Osaka University, Japan
Dr Hiroshi Ishiguro is Director of the Intelligent Robotics Laboratory at Osaka University, Japan. His work concentrates developing robots which are as similar as possible to a live human being, and thinks it may eventually be possible to build an android that is indistinguishable from a human.
He is the creator of ERICA, an autonomous conversational android who works as a receptionist at the Advanced Telecommunications Research Institute International in Kyoto. She can speak to a new visitor for up to 10 minutes, and has 150 conversation topics to pick from. In 2021, it was announced that she would star in an upcoming science fiction movie, "b".
Ishiguro has also made an android that resembles him, called the Geminoid, that he uses to teach his classes at Osaka University, and likes to scare his students by making it perform human-like movements like blinking, "breathing" and fidgeting with his hands.
Read more: "Reality is catching up to science fiction" https://www.goethe.de/prj/k40/en/fil/ish.html
Rob van Kranenburg
Forward Strategy Team - Next Generation Internet Policy Lab
Rob van Kranenburg currently works in the Forward Strategy Team in the Next Generation Internet Policy Lab – an organisation that aims to develop an alternative, citizen-led model for the internet. He founded the #IoT Council in 2009 and the IoTday in 2010, and was named by Insight.tech as one of the top 15 IoT influencers to follow in 2021.
Rob will be speaking on Urban cold spots and disposable identities
In our connected world security and proof (evidence constituted in Verifiable Credentials (VC, W3C)) is distributed over what an individual can attest, what my objects tell about me (that is why AI = inferences from that data, is so important), and my behaviour: "apply shaving foam" is a number in coelition.org. It is clear that we can no longer isolate the notion of security as in securing devices or securing infrastructure. 
Two novel utopian visions of technology are proposed: urban "cold spots" and "disposable identities." The aim is to safeguard human digital rights in the digital smart urban sphere: our cherished freedom of expression, privacy, autonomy, and civic assembly.
Location
Online event

Any timings will be GMT/BST
Webinar
Online
United Kingdom
This event will be streamed live and is available to watch online only from any location across the world.