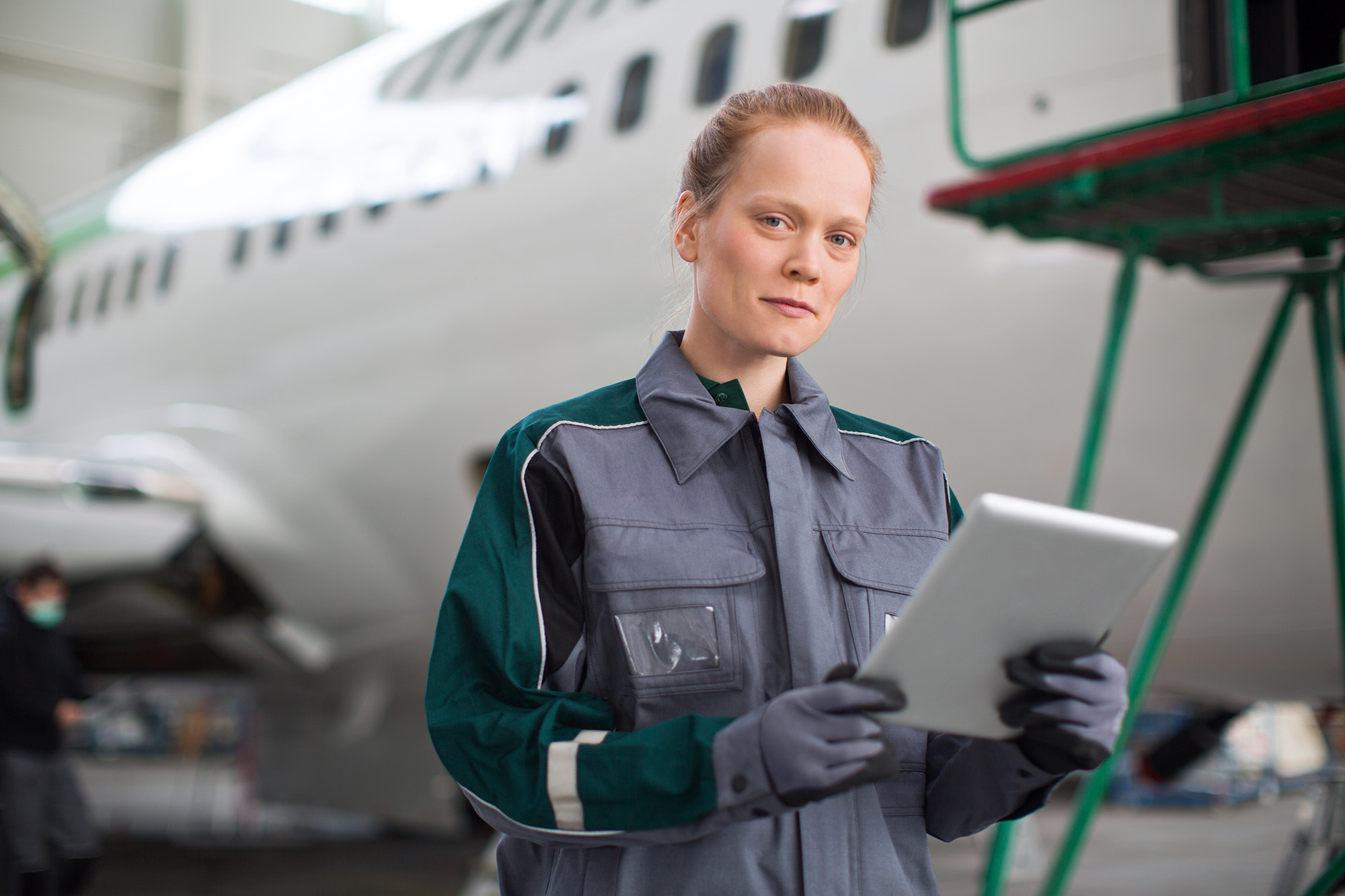 Lecture
IET@150 Legacy Event - a spotlight on apprenticeships in aerospace
As part of our 150 Legacy events, this event will provide an insightful and informative evening for those who are considering, already undertaking, or simply interested in apprenticeships or the aerospace sector.
Don't miss your opportunity to hear IET President, Sir Julian Young, deliver a keynote covering insights into what this exciting and varied sector can offer. 
You'll also hear first-hand experiences from two former apprentices in the aerospace sector, Tom and Dilani. Both work in different parts of the sector and in different roles, so their talks will demonstrate the versatility of apprenticeships and present different perspectives and paths available. They'll be sharing practical advice for carving out a career post-apprenticeship, overcoming challenges, reflecting on work-based learning is really like and much more. 
There will be opportunities to ask the speakers your questions during the panel Q&A session and during a networking session at the start of the evening. 
This event is organised by the IET Aerospace Technical Network, Young Professionals Group.
2

Continuing Professional Development

This event can contribute towards your Continuing Professional Development (CPD) hours as part of the IET's CPD monitoring scheme.

20 Jun 2022

6:15pm - 8:45pm
Registration Information
Registration is essential.
If you are unable to make this date in person, you can also watch online,but will need to register to watch in that format.
Speakers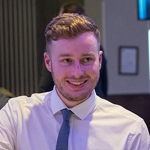 Panel Moderator - Rob Allison
Chair - IET Aerospace Technical Network, Young Professionals Group
Rob is a Systems Engineer in the defence sector, coming to the end of a 2 year graduate scheme with MBDA. He has a degree in Aerospace Engineering from the University of Hertfordshire.
He is Chair of the IET's Aerospace Young Professionals Group and Technical Network Representative for the Young Professionals Committee. Rob's aim is to ensure more Young Professionals take active involvement in Technical Networks and to that end has represented the IET in the UK and overseas including Amsterdam and India.
Rob is passionate about education and in his free time, acts as a voluntary Associate for Cogito Development Projects, a UK based education consultancy. Since 2020 Rob has been involved in the IDEAL project, that aims to understand and bridge the education-based challenges created by the pandemic.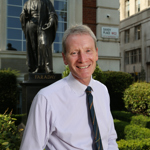 Sir Julian Young KBE CB FREng CEng FIET
IET President
Sir Julian Young retired recently from the Royal Air Force (RAF) after 40 years of service as an Engineer Officer.
In his last post, he was Director-General Air within the Defence Equipment & Support (DE&S) organization in the Ministry of Defence (MOD). In this role, he led some 2,265 military and civilian specialists and was responsible for putting to work some £3.7 billion annually on equipping and supporting all the MOD's fixed-wing aircraft. He was concurrently a member of the Air Force Board and the RAF's Chief Engineer, and he had a MOD-wide role as the Defence Engineering Champion.
Throughout his long career, Julian held a variety of in-command, manpower policy, operational, engineering, training, logistics and staff appointments, including Project Team Leader for the Harrier GR7/T10 fleet and on the Support Helicopter Force (Falkland Islands, Cold War Germany, and Gulf War I).
Julian's first degree was in Air Transport Engineering, and he is a Fellow of the Royal Academy of Engineering. He is also a Governor of Bath College and a Trustee of the RAF Charitable Trust.
He was awarded a KBE in 2020, a CB in 2013 and an OBE in 2000.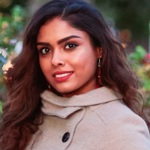 Dilani Selvanathan
Junior Research & Development Engineer - HeroTech8
Dilani is a passionate and enthusiastic individual who loves to try out new things and enjoys being busy. Since June 2021, Dilani has been working at Herotech8, a robotics company, starting as a Junior Software Engineer and is now a Junior Research & Development Engineer.
Her dream is to develop inexpensive high-quality technology to improve people's lives and work in the space robotics industry. Dilani is very passionate about promoting Science, Technology, Engineering and Mathematics (STEM) to people nationwide from all levels, experiences, and backgrounds.
Dilani has won many awards for dedication to promoting STEM including the IET Young Women Engineer Mary George's Memorial Prize for Apprentices 2021, the IET Paul Fletcher Award 2020 and the STEM Inspiring STEM Technician Award 2021. One of the projects Dilani worked on is a website that can be used by medical personnel to transport small medical packages. Improving the delivery speed of critical medication and limiting human contact with supplies to reduce the risk of transmitting diseases to vulnerable patients.
Dilani will be talking about her apprenticeship in the Aerospace sector and how working in a smaller start-up has provided her with opportunities and challenges, demonstrating the versatility of apprenticeship programmes across the sector.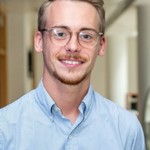 Thomas Sutherland
Senior Integration Engineer - Leonardo
Thomas completed a 4-year Technical Apprenticeship with Leonardo and a 3-year sponsored degree in electronics engineering. He is currently a senior integration engineer, primarily working on the design verification, qualification, and sub-system integration of radar receivers.
He was selected as the IET Apprentice of the Year at the 2019 IET Achievement Awards and has recently completed a two-year term on the IET Young Professionals Committee (YPC).
Tom will be looking back at his apprenticeship and outlining his advice and experience for carving out a career during and post-apprenticeship (i.e. what is work based learning really like and how to be successful at it).

Location
IET London: Savoy Place

2 Savoy Place
London
WC2R 0BL
United Kingdom
The London headquarters of the IET.
We are committed to having an environmentally responsible event portfolio and we are working hard to plan and implement events which reflect sustainable event best practices.
We are working with venues and suppliers that demonstrate best environmental practices, in particular achieving zero food waste, no single-use plastics, along with recycling and re-use of paper, metal, plastic and glass.
In order to reduce the carbon footprint of the event, we strongly encourage delegates to walk, cycle or use public transport to attend the event.
Further information about environmental sustainability and IET Events can be obtained by contacting rebecca.booth@theiet.org.

Programme
18.15 - Networking/refreshments and Registration - for those watching online the event will commence at 18.45hrs
18.45 - Welcome and Introduction -  Rob Allison, Chair, Aerospace Technical Network Young Professionals Group
18.55 - Keynote presentation by Sir Julian Young KBE CB FREng CEng FIET, IET President
19.25 - Apprentice Speaker 1 - Dilani Selvanathan, Junior Researcher & Development Engineer, HeroTech8
19.45 - Apprentice Speaker 2 - Thomas Sutherland, Senior Integration Engineer, Leonardo
20.05 - Panel Q&A Session - Chaired by Rob Allison
20.35 - Closing Remarks
20.45 - Finish
Register
Attend in person

Registration

Register

Free of charge

Register now

Attend virtually

Registration

Register

Free of charge

Register now
<!—Lead forensics script -->