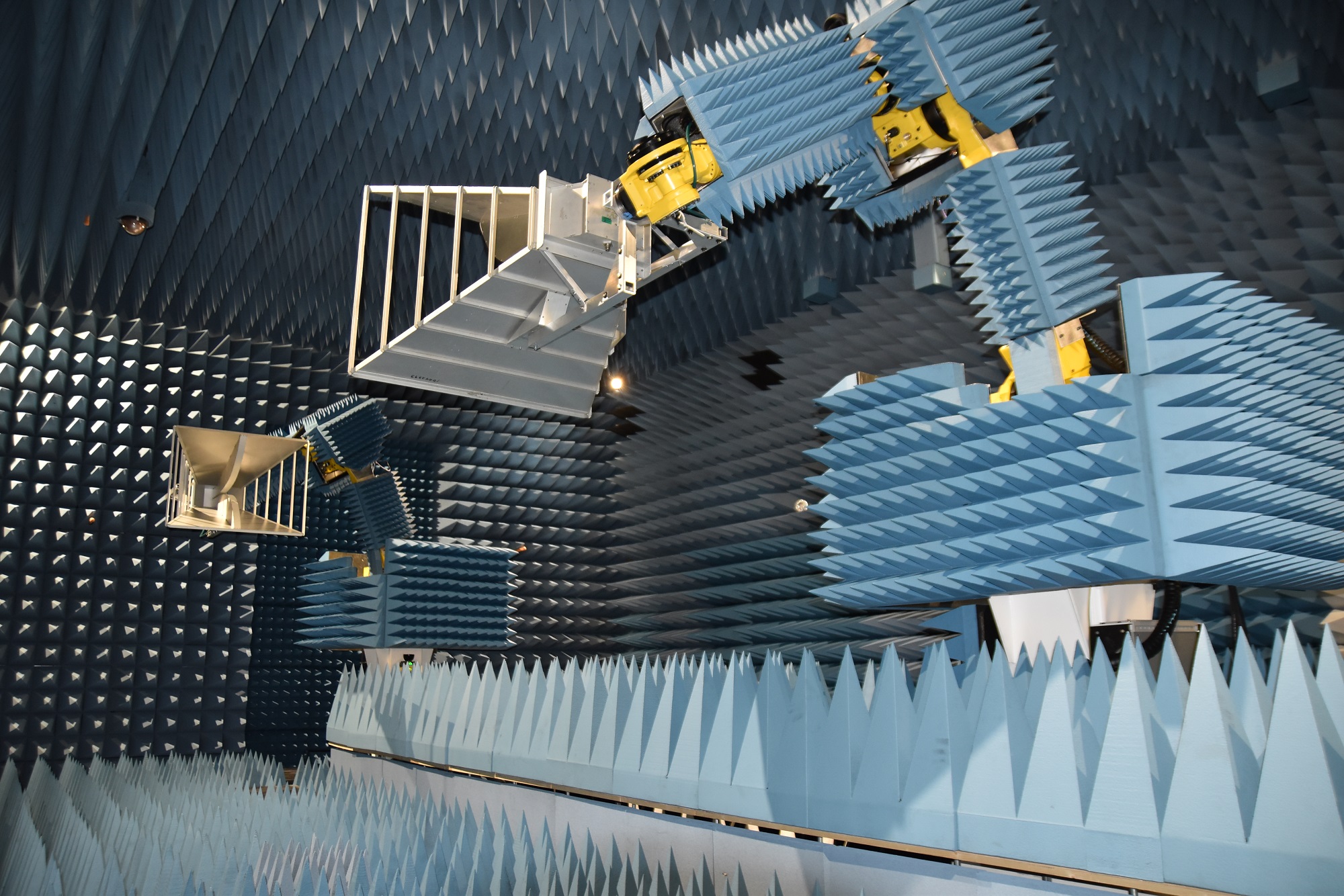 Course
Modern antenna range measurements
A plane-wave spectrum based approach
This new interactive online technical course will provide delegates with an understanding of modern near-field antenna range measurements. Topics covered include an introduction to antennas and antenna measurements, planar near-field measurements and theory, advanced antenna measurements, applications and more.
The course is led by Prof. Stuart Gregson, the lead author Principles of Planar Near-Field Antenna Measurements and co-author of Theory and Practice of Modern Antenna Range Measurements.
The registration fee for this course includes a complimentary copy of the 2nd edition of the IET text, Principles of Planar Near-Field Antenna Measurements.
What will the course cover?
During the course you can expect to:
Learn the Fundamentals and Advance Antenna Measurement techniques
Gain an understanding of the Planar Near-Field Theory from a measurement perspective
Learn the theory and practice of Advanced antenna measurements, range assessments and error budgets
Understand the practicalities of taking high quality measurements including selecting measurement type and measurement setup, choosing near-field probes, interpreting data

The course runs over three half-days from 2pm to 6pm, allowing delegates from the UK, Europe and North America to join virtually. Check the time of the event where you are online.
Also included in the course is the option to attend a technical visit to the Antennas Measurement Lab (AML) at Queen Mary University London on 1st December.
Photo credit: Boeing Precision Antenna Lab
| | |
| --- | --- |
| | 28 Nov 2023 - 30 Nov 2023 |
| | |
Course fees
Standard (from 1 September)
IET member - £1199
Non-member - £1299
Student- £1199
Group bookings
If you have a group booking for three or more delegates, you can take advantage of a discounted rate.
For more information please email events@theiet.org.

What's included?
Three half days of training delivered by industry experts.
Access to speaker presentations
Technical Visit to the Antenna Measurement Laboratory - Queen Mary University of London*
CPD hours and a certificate
Complimentary copy of 2nd edition of the IET text, Principles of Planar Near-Field Antenna Measurements
A discount code (sent upon registration) to use for both Volumes 1 & 2 of the IET Theory and Practice of Modern Antenna Range Measurements, 2nd Expanded Edition

*Please note places on the technical visit are limited and you must select to attend when completing your registration for the course.
If you are attending the course from outside of the UK and are paying for your booking using a company payment card where the company is VAT Registered and is the registered card billing address, please use the registration link below for a VAT registered overseas company. This form will capture your Company VAT Registration number and will be subject to Out of Scope VAT.
If you are from outside the UK but paying with a personal payment card, please use the individual overseas link above.
Terms and conditions
All prices are per person. If you require a proforma invoice before booking and/or wish to pay via purchase order, please contact us events@theiet.org.
If the invoice/receipt is to be addressed to an EU or RoW VAT Registered Company, VAT will be out of scope. Otherwise, VAT is charged at the UK rate of 20%.
‡All students must have their applications endorsed by their Professor or Head of Department
About the trainer
Prof. Stuart Gregson is FIET, FInstP, CEng, CPhys, has BSc and MSc degrees in physics from the University of Portsmouth, and a PhD from Queen Mary University of London and is a Fellow of the Antenna Measurement Techniques Association.
He has been working in the field of antenna design and antenna measurement primarily for the space and aerospace industries for over 25 years.
From his time with: Airbus, Leonardo, NSI-MI and the UK's National Physical Laboratory; Prof. Gregson has developed special experience with near-field antenna measurements, finite array mutual coupling, computational electromagnetics, installed antenna and performance prediction, compact antenna test range design and simulation, electromagnetic scattering, 5G OTA measurements and has published more than one hundred peer-reviewed research papers on these topics regularly contributing to and organising industrial courses on these subject areas.
Professor Gregson is the lead author of the research text Principles of Planar Near-Field Antenna Measurement of which a 2nd expanded edition has recently been published.
Course delegates will receive a complimentary copy.
In 2022 he co-authored the IET Publication Theory and Practice of Modern Antenna Range Measurements, volume 1 and 2 which is now also in its 2nd edition.
Who should attend?
This course is ideal for researchers, practicing engineers and technicians who want to obtain a better understanding of antenna measurement concepts, theory, practice and techniques as well as anyone who has a need to acquire, use, or interpret antenna measurement data.
It is suitable for both new and experienced professionals interested in gaining a deeper understanding of the field of antenna test and measurements in space, aerospace, defence, and communications related applications. Job titles will include:
Radar, systems Architects
Telecoms engineers
Network engineers
System engineers
Measurement technicians
Academics and Researchers
PhD students and post-doctoral researchers
Benefits of attending
Gain a good understanding of Antenna Measurement techniques
Learn about current best practice and principles
Discover new and emerging tools, techniques and trends
Meet and talk with peers working in the same or similar fields
Discuss your questions with a true technical expert
Gain CPD hours and a course certificate

Programme overview
Programme is subject to change. The online course runs between 2.30pm and 6pm making it perfect for delegates to join from the UK as well as North America and Europe.
Day one

Antenna Fundamentals
Intro to Antenna Measurements
Planar near-field Theory (measurement view) 
Day two

Coordinate systems and polarisation bases
Gain measurement
Probes for antenna measurements
Day three

Advanced antenna measurements
Range assessments and error budgets
Applications
Day four
Optional visit to Antennas Measurement Lab at Queen Mary University London (timings to be confirmed) 
<!—Lead forensics script -->