Course
Planning to Run Effective Meetings
Sometimes we attend meetings and find ourselves wondering why we are there or why it has taken nearly one hour to go over one point! Planning and running an effective meeting does require a certain set of skills and techniques which will be discussed during this introductory session.
This introductory session would benefit anyone who leads or participates in meetings and would like to understand how to plan, control and lead a meeting to ensure that they are kept to time and are productive.
Topics covered:
• Why do we have meetings?
• Planning a meeting
• Roles people can play in meetings
• Controlling a meeting
1

Continuing Professional Development

This event can contribute towards your Continuing Professional Development (CPD) hours as part of the IET's CPD monitoring scheme.

11 Feb 2022

10:30am - 12:00pm
Speakers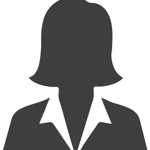 Debbie Hertz
Senior Lecturer - IET Lifeskills

Location
Online


Online

Online

Online

United Kingdom



<!—Lead forensics script -->