Seminar
Recent Advances in Medical Image Analysis May 2022
Four experts will describe recent advances in different areas of medical image analysis.
Diagnosis and treatment of multiple conditions and diseases requires the acquisition of samples, either extracted from patients as in biopsies, or observed with non-invasive methods like x-rays. However, the acquisition of the data is just the beginning of the process. Images need to be carefully observed and analysed, traditionally by specialists like pathologist or radiologist. Algorithms to assist diagnosis have existed for some time, and with the development of computer power, these are more and more sophisticated, some of these are now grouped under the "artificial intelligence" umbrella term.
3

Continuing Professional Development

This event can contribute towards your Continuing Professional Development (CPD) hours as part of the IET's CPD monitoring scheme.

25 May 2022

3:00pm - 5:00pm
Organiser
Vision and Imaging TPN
Speakers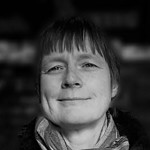 Anne Martel
Professor in Medical Biophysics - University of Toronto
Anne Martel is a Professor in Medical Biophysics at the University of Toronto, a Senior Scientist at Sunnybrook Research Institute, and a Faculty Affiliate at the Vector Institute, Toronto. Her research program is focused on medical image and digital pathology analysis, particularly on applications of machine learning for segmentation, diagnosis, and prediction/prognosis. In 2006 she co-founded Pathcore, a software company developing complete workflow solutions for digital pathology.
Arrate Muñoz
Professor - Universidad Carlos III de Madrid
Dr Muñoz-Barrutia received an MS in Telecommunication engineering from the Public University of Navarra, Pamplona, Spain in 1997. For her Final Diploma Project, she worked on optoelectronics, as an ERASMUS student, at King's College London, UK. Then, she moved to the Swiss Federal Institute of Technology Lausanne (EPFL) where she attended the Doctoral School in Communication Systems. She received her PhD from the same university. From July 2018, as a tenured Associated Professor.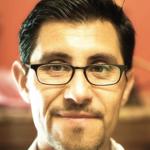 Mauricio Reyes
Professor - University Hospital Bern - Inselspital, Data Science Center
Mauricio Reyes Aguirre is the head of the Medical Image Analysis group at the Institute for Surgical Technology and Biomechanics at the University of Bern, Switzerland. He received his bachelor degree at the University of Santiago de Chile, Chile in 2001. His thesis Three-dimensional Reconstruction of a Human Embryo Hand Using Artificial Vision Techniques was awarded best Electrical Engineering bachelor thesis work. During 2002-2004 he conducted studies to obtain his Ph.D. degree from the University of Nice, France on the topic of lung cancer imaging and breathing compensation in emission tomography. In 2006 he joined the Medical Image Analysis group at the MEM Research Center as a postdoctoral fellow focusing on topics related to medical image analysis and statistical shape models for orthopaedic research. In 2007, he took over the Medical Image Analysis group at the Institute for Surgical Technology and Biomechanics, University of Bern, Switzerland. His current research revolves around the paradigm of evidence-based modeling and personalized medicine, which aims to understand the natural anatomical and physiological variability encountered in a population, and to use this understanding to overcome imaging limitations hindering patient treatment.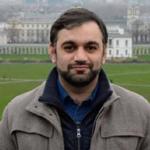 Shan Raza
Assistant Professor - University of Warwick

Shan E Ahmed Raza is Assistant Professor in Computer Science and is associated with the Applied Computing division and the Tissue Image Analytics (TIA) CentreLink opens in a new window. Shan held a postdoctoral position for two years at the Institute of Cancer Research, UK working on the lung TRACERx project funded by Cancer Research UK (CRUK). Shan obtained his BSc degree in electrical engineering from University of Engineering and Technology (UET), Taxila in 2008 and MS in systems engineering from Pakistan Institute of Engineering and Applied Sciences (PIEAS), Islamabad in 2010. He obtained his PhD in Computer Science from Warwick in 2014. 

 

 

<!—Lead forensics script -->