Lecture
Reflections of a Chief Engineer
Assuring airworthiness for all aircraft
Sir Julian will cover a little of his own career, though focus on the general airworthiness responsibilities taken on by Engineer Officers, experiences of being the Chief Engineer, the need for greater levels of professionalization within engineering, and lessons offered to all engineers on how to progress your career and knowledge.
Specifically, he will tell of his engineering leadership and management of 4 of his 'favourite projects':
up-weaponing the RAF Typhoon fighter force against tight timelines, which was all about extensive software changes within a tight regulatory framework;
introducing the massively high-tech F-35 Lightning II into Service;
fixing the teething problems on the A400M transport aircraft in a multi-national programme;
continuing the development on the Protector uncrewed aircraft (drone) that will revolutionarily be our first aircraft to fly in unsegregated airspace in the UK
2

Continuing Professional Development

This event can contribute towards your Continuing Professional Development (CPD) hours as part of the IET's CPD monitoring scheme.

27 Jan 2023

2:00pm - 3:30pm
Organiser
London Local Network
Registration Information
Registration will be available soon.
These lectures are preceded by an optional lunch where there is an opportunity to network with colleagues.
If you wish to attend this lecture, please book a place on the IET website.
During the booking process, you will have the opportunity to pre-book a lunch at Savoy Place.  The cost for a two-course meal with wine is £21.47.  
It is ESSENTIAL to pre-book lunch and pay for it on this website.
Reservations for lunch can be made up to 11pm on the Monday prior to the event (subject to availability).
Bookings for the lecture only can be made up to noon on the day prior to the event (subject to availability).
No payment for the event lunch can be made at Savoy Place.
FAQs
You don't need to be a member to log into the system.
You can book for more than one person; you just need to add the other guest(s) name(s).
You can add any special dietary requirements during the booking process.
The website price quoted is exclusive of VAT.  VAT will be added when you pay.
You will receive a confirmation of your booking & payment if made.
You can cancel your booking - the T&Cs are below.  You can do this by contacting events@theiet.org
Terms and conditions.
5+ days before the event date - Full refund
4 days before the event date - No refund
Name substitutions are accepted at any time by fax or email, the IET reserves the right to charge a transfer fee
Speakers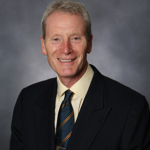 Sir Julian Young KBE CB FREng CEng FIET
President of the IET 2021-2022
Sir Julian Young retired recently from the Royal Air Force (RAF) after 40 years of Service as an Engineer Officer.  In his last post he was Director General Air within the Defence Equipment & Support (DE&S) organization in the Ministry of Defence (MOD). In this role he led some 2,265 military and civilian specialists and was responsible of putting to work some £3.7 billion annually on equipping and supporting all of the MOD's fixed-wing aircraft.  He was concurrently a member of the Air Force Board and the RAF's Chief Engineer and he had an MOD-wide role as the Defence Engineering Champion.
Throughout his long career, Julian held a variety of in-command, manpower policy, operational, engineering, training, logistics and staff appointments, including Project Team Leader for the Harrier GR7/T10 fleet and on the Support Helicopter Force (Falkland Islands, Cold War Germany and Gulf War I).
Julian's first degree was in Air Transport Engineering, and he is a Fellow of the Royal Academy of Engineering.  He is also a Governor of Bath College and a Trustee of the RAF Charitable Trust.  He was awarded a KBE in 2020, a CB in 2013 and an OBE in 2000."

Reasons to attend
Learn what it takes to get to the top of one's professional branch, the personal feelings behind the responsibilities that a Chief Engineer undertakes and lessons offered for others to learn.
Location
IET London: Savoy Place

2 Savoy Place
London
WC2R 0BL
United Kingdom
The London headquarters of the IET.
We are committed to having an environmentally responsible event portfolio and we are working hard to plan and implement events which reflect sustainable event best practices.
We are working with venues and suppliers that demonstrate best environmental practices, in particular achieving zero food waste, no single-use plastics, along with recycling and re-use of paper, metal, plastic and glass.
In order to reduce the carbon footprint of the event, we strongly encourage delegates to walk, cycle or use public transport to attend the event.
Further information about environmental sustainability and IET Events can be obtained by contacting rebecca.booth@theiet.org.

Programme
11:30

Arrival for optional lunch

It is essential to sign in at the Faraday reception desk which is on the second floor for IET building before entering the Faraday Centre

12:00

Optional lunch

13:45

Arrival for lecture

It is essential to sign in separately for attendance at the lecture. Note this is required for IET attendance records purposes and is different to the Faraday signing-in procedure.

14:00

The lecture starts promptly at 14:00

14:45

Questions and discussion

15:30

Optional tea/coffee in the Faraday Centre.

Free for members.  

Note before entering the Faraday Centre you must sign in at the reception desk. Please sign out when leaving the Faraday Centre
Register
Registration

Register

Free of charge (charge for dinner)

Register now
<!—Lead forensics script -->