Lecture
Robotic Explorers in Space
For many years robots in space were in the realm of science fiction.
But now robots play an increasingly important part in space exploration.
How did this happen?
What might happen next?
Mike Frost's talk explores the past, present and future of robotic explorers in space.
1

Continuing Professional Development

This event can contribute towards your Continuing Professional Development (CPD) hours as part of the IET's CPD monitoring scheme.

27 Oct 2022

6:00pm - 7:15pm
Organiser
East Midlands Local Network
Speakers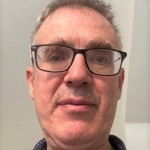 Mike Frost FRAS FIET
Systems Engineer - General Electric Power Conversion, Rugby
For his day job, Mike Frost is a systems engineer for GE Power Conversion in Rugby, specialising in the automation of steel rolling mills around the world. He is also an amateur astronomer, a Fellow of the Royal Astronomical Society and director of the British Astronomical Association's Historical Section. He is a STEM ambassador and gives talks to astronomy societies, schools and anyone else who will listen.

Reasons to attend
Learn about robots and how they have opened up space exploration.
Discover the range of applications for modern space robots.
Find out about the next generation of space robots and the possibilities they open up.

Programme
18:00 Welcome

18:05 Talk begins

18:45 (approx.) Q & A

<!—Lead forensics script -->