Seminar
Scotland's Climate Debate
Celebrating COP26
The IET Scotland South West local network are excited about the 2021 UN Climate Change Conference (COP26) being held in Glasgow later this year.
To celebrate, we have a fantastic event in store!
This is a monumental occasion for Glasgow, Scotland, and the UK where we will be on a global stage as world leaders to discuss our future in our city, and we at the IET are very eager to mark this occasion with a prestigious event.
The event will take the form of a panel discussion, with questions submitted to the panel by the audience in advance of the event focussing on various aspects of climate change, decarbonisation, and what we can do as individuals and organisations to mitigate the impacts of climate change on our futures.
We've lined up key senior industrial figures from across various industries, including transport, power, and oil and gas, to discuss the big questions we face while trying to recover from the pandemic at the same time as achieve a net zero carbon emissions by 2035.
This event will now take place online only.
2

Continuing Professional Development

This event can contribute towards your Continuing Professional Development (CPD) hours as part of the IET's CPD monitoring scheme.

11 Nov 2021

6:00pm - 8:00pm
Organiser
Scotland South West Local Network
Registration Information
Please register by clicking the button above.
Speakers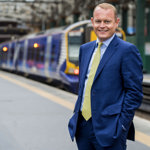 Alex Hynes
Managing Director - Scotland's Railway
Alex was appointed Managing Director of the ScotRail Alliance in June 2017. Two years later, he was promoted to the broader role of Managing Director, Scotland's Railway, following further operational devolution from Network Rail to Scotland. He currently leads the delivery of Scotland's Railway through the ScotRail Alliance, a unique and industry-leading partnership between Abellio ScotRail and Network Rail Scotland.
Before joining Scotland's Railway, Alex was Managing Director of the Northern rail franchise for three and a half years, where he successfully delivered their best-ever customer satisfaction scores as well as record levels of employee engagement.
An experienced transport professional, Alex has over 20 years of industry experience and a proven track record of delivering rail improvement and investment programmes.
Having spent his early career as a consultant for Halcrow Fox, Alex worked at the Office of Rail Regulation before joining the Go-Ahead Group in 2005 as Strategic Planning Manager and, in 2007, as Commercial Director at London Midland, and finally, as Managing Director – Rail Development.
Alex is a Fellow of the Chartered Institute of Logistics and Transport, a Fellow of the Permanent Way Institution, a member and former Chair of the Institution of Railway Operators and a member of the Scotland Advisory Board for Business in the Community.
He was named Industry Leader of the Year 2018 at the Rail Business Awards.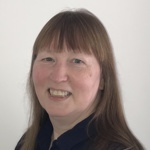 Dr Carol Marsh
Chair of the IET Council, Chair of the Engineering Policy Group Scotland (EPGS), Chair of IET Scotland - IET
Dr Carol Marsh is Chair of the IET Council, Chair of the Engineering Policy Group Scotland (EPGS), Past Chair of IET Scotland, Past Chair of the SSELN, Member of the Members and Professional Development Board, the Audit and Risk Committee and the Nominations and Succession Committee, and is a PRA, PRI, Mentor and Fellow Assessor.
Outside the IET, Carol is a Member of Engineering Climate Conference Committee, and Past President of the Women's Engineering Society (WES). She is the winner of several technology and diversity awards and in 2020 Carol was awarded an OBE for Diversity and Inclusion in Electronic Engineering.
Carol is Deputy Head of Electronics at Leonardo and has worked in the field of electronics for over 35 years, specializing in programmable logic.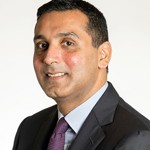 Omar Ali
Partner - Harper Macleod
Omar is a Partner in Harper Macleod's award winning energy team and has over 15 years' experience in the energy sector acting for a variety of developers, landowners, funders and investors in large and small scale renewable energy projects including wind (onshore and offshore), hydro, solar pv and battery storage. Omar is also a founding member of the Scottish Ethnic Minorities Lawyers Association (SEMLA) which focuses on the networking and support of ethnic minority lawyers and law students in Scotland.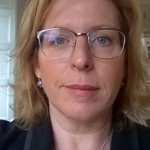 Michelle Francis
Director and Owner - Eracura Consulting Ltd
Michelle has worked as an environmental and sustainability professional for 28 years.
She is a Fellow of the Institute of Environmental Management and Assessment and a Chartered Environmentalist.
She worked inside business as Head of Environment at Network Rail Environment until 2004 and since then has supported businesses through consultancy practices which she founded. She works largely in the transport sector with clients including HS2 Ltd, RSSB, Porterbrook Leasing, Arriva, ORR, Network Rail, and DfT.
Michelle is also the Deputy Chair of the Scottish Environment Protection Agency, having been a Board member since 2014. She also served as a SNH (now NatureScot) Board Member for 6 years from 2005-2011.
Michelle is passionate about sustainability leadership and the delivery of the ambitious and necessary shift to a circular, zero carbon, regenerative economy which delivers nature recovery and wellbeing.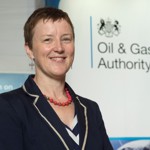 Brenda Wyllie
Northern North Sea & West of Shetland Area Manager - Oil & Gas Authority
Brenda started in the Oil Industry over 30 years ago as an apprentice welder, whilst welding is no longer a core skill, this humble start to her working career helped establish a good level of personal resilience.
Over her career, Brenda has worked in the service sector, private sector and is now in the public sector working for the Oil & Gas Authority. These varied work environments, both home and abroad, have helped develop a well-rounded approach to understand how value is created in the Energy sector.
Reasons to attend
Present your questions to leading industry figures!
Location
Online Webinar presented by the IET Scotland South West Network

Online
Microsoft Teams
Webinar
United Kingdom
This event will be streamed live and is available to watch online only from any location across the world.
Programme
17:45 - Webinar opens

18:00 - Event will begin

20:00 - Close

<!—Lead forensics script -->