Lecture
Space Traffic Control
There is an increasing need for effective Space Traffic Control in order to manage the growing numbers of objects in Earth orbit, both active satellites and space debris. 
The talk will suggest measures that can be taken by satellite operators, licensing authorities, and companies which are developing space surveillance networks in order to deliver a sustainable environment for future space operations.
1

Continuing Professional Development

This event can contribute towards your Continuing Professional Development (CPD) hours as part of the IET's CPD monitoring scheme.

27 Jun 2022

12:00pm - 1:30pm
Organiser
Satellite Systems and Applications TPN
Speakers
Dr Stuart Eves PhD FRAS FBIS
Founder - SJE Space Ltd
In 2018, Stuart Eves founded his own space consultancy company, SJE Space Ltd, after spending 16 years working for the UK Ministry Of Defence, and 14 years with Surrey Satellite Technology Limited. 
He has been involved with a wide variety of space missions, including TopSat, which set a satellite world record for "resolution per mass" when it was launched in 2005, and which was featured in the Space Gallery at the Science Museum in London.
Stuart's 2017 book "Space Traffic Control", describes the measures needed to maintain the space environment and protect satellites from both natural hazards and man-made threats. 
He serves on the Advisory Panel for the ESA Space Safety Programme, and is a founder of the GNOSIS network on sustainability in space.
He has appeared in a diverse range of published media on all aspects of space, and has previously been a recipient of an Arthur Clarke Award for space education and outreach.
Stuart has an MSc in Astrophysics, a PhD in satellite constellation design, and has been a fellow of both the Royal Astronomical Society and the British Interplanetary Society for more than 25 years. He's not an astronaut, but he is an Astro-nut!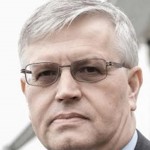 Moderator - Paul Wells
Managing Consultant - PA Consulting

Paul is a specialist in the Space and Satcom domains. He has a proven track record of achievement in creating, running and growing successful technology businesses and space based customer solutions over many years. This has been achieved by defining the strategy and integrating in depth technical and business knowledge, a strong sales and business development approach, team building and successful programme delivery with a key focus on delivering customer focussed solutions.

Paul also has strong technical and engineering skills in space, communications, systems integration and security solutions covering satcom, earth observation, navigation and space security for both commercial and military applications.

He is the Chair of the Institution of Engineering Satellite Technical Network and is supporting a key client on procuring the future fleet of military satcom capability as a Managing Consultant in PA Consulting.

 

<!—Lead forensics script -->