Awards
Spinal cord gateways to reverse paralysis: IET Harvey Lecture
Winner of the 2020 IET A F Harvey Engineering Research Prize, Professor Gregoire Courtine will speak about his prior research in the field of medical engineering and how the prize funding will be used to further his research.
Dr Courtine and his team have identified gateways that enable electrical spinal-cord stimulation to modulate the circuits that produce movement.
This understanding translated into neuromodulation technologies that target these gateways to restore motor functions.
Combined with rehabilitative training, these targeted neuromodulation strategies restored walking and improved neurological recovery in people with spinal cord injury; but the same strategy may also enable the recovery of arm and hand movements.
The prize funding will allow him to study this possibility.
The video will be available to view on 17 May at 11am on this page.
 

Professor Gregoire Courtine
Swiss Federal Institute of Technology (EPFL) and University Hospital Lausanne (CHUV)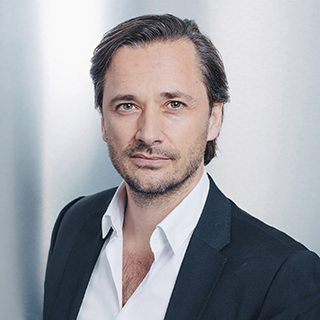 Gregoire Courtine was trained in Physics and Neurosciences.
His passion for translational neurosciences has fuelled his research in the development of neurotechnologies to improve recovery from neurological disorders.
After obtaining the Chancellor Award during his post-doc at the University of California Los Angeles (UCLA), he established his own laboratory at the University of Zurich in 2008 before joining the Swiss Federal Institute of Technology Lausanne (EPFL) in 2012.
He is now a Full Professor of Neuroscience and Neurotechnology in the Center for Neuroprosthetics at EPFL and in the Department of Neurosurgery at the University Hospital Lausanne (CHUV) where he is director of the Defitech Center for Interventional Neurotherapies (NeuroRestore).
He is also Chief Scientific Officer (CSO) of GTX medical, a start-up he founded in 2014 to translate the neurotechnologies developed in his laboratory into clinical treatments.
17 May 2021

11:00am - 12:30pm
Location
Online event

Any timings will be GMT/BST
Webinar
Online
United Kingdom
This event will be streamed live and is available to watch online only from any location across the world.