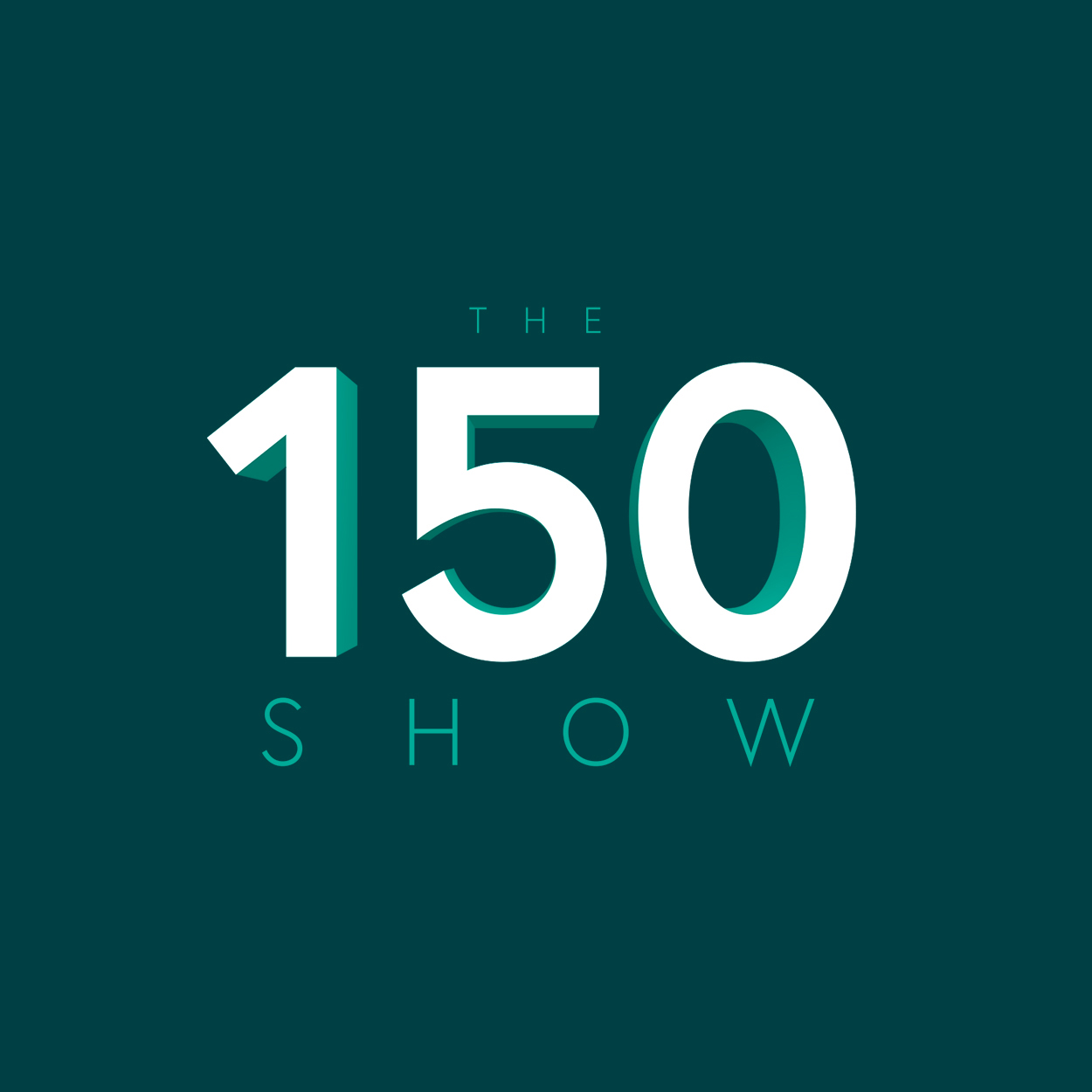 Online
The 150 Show – The Health Edition
To celebrate turning 150 on 17 May, we're kicking off the first instalment of The 150 Show, hosted by our President, Danielle George, the first programme will cover exciting topics around healthcare and future of digital healthcare technologies, from the development the Oxford COVID vaccine, to assistive technologies, health optimisation and much more.
Join us for The 150 Show
 
We'll have a variety of guests including Professor Sarah Gilbert, Shrouk El-Attar, David Proud (EastEnders and Marcella actor), Peter Bannister (host of The Evidence Space podcast).
As in all episodes of The 150 Show, we'll also be joined the Youth STEM Personality of the Year winner - Callum Daniel who will be entertaining us with experiments that you can do at home, creator of #bakineering and Great British Bake Off finalist - Andrew Smyth who will be getting creative in the kitchen, IET Honorary Fellows, experts and more. All presented by our President, Professor Danielle George, and Bobby Seagull.
Don't worry if you can't join us live – each show will be available afterwards on-demand.
Guest bios
Peter Bannister
Dr Peter Bannister has helped build multiple high-growth biomedical businesses, from start-up to global organizations. As Chief Customer Success Officer at Mirada Medical Ltd, he is the global lead for revenue delivery and customer retention for Mirada's clinical solutions in radiation therapy, interventional medicine and diagnostic imaging. As Chairman of the IET Healthcare Sector, his remit is to inform both the public and policy-makers on the part that engineering can play in addressing society's healthcare challenges, while ensuring that engineers have the training and networks to other stakeholders across the healthcare delivery landscape needed to develop effective and timely solutions.
Professor Sarah Gilbert
Sarah Catherine Gilbert is an English vaccinologist who is Professor of Vaccinology at the University of Oxford and co-founder of Vaccitech. Sarah specialises in the development of vaccines against influenza and emerging viral pathogens and has been making and testing vaccines to induce T cell responses for over ten years. At Oxford, Sarah rose through the ranks, becoming a professor at the university's prestigious Jenner Institute. She set up her own research group in a bid to create a universal flu vaccine, meaning a vaccine which would be effective against all the different strains. Sarah more recently designed the coronavirus Oxford vaccine which has now been given to millions of people across the world.
Shrouk El-Attar
Not only is Shrouk our 2020 WES Prize winner but she engineers smart tech that improves the lives of cis women and trans men, whilst breaking down barriers and smashing taboos. Working at Elvie designing Femtech, Shrouk creates amazing technology that changes the lives of millions of people around the world. Shrouk has been a STEM Ambassador since 2011, teaching children about engineering solutions and started her very own project, teaching maths to children of refugees. Shrouk was named as Young Woman of the Year by the United Nations High Commissioner for Refugees and was named in the BBC list of 100 most influential women in the world.
Marija Butkovic
Marija is CEO of Women of Wearables (WoW) which is a leading global organisation aiming to inspire, connect, and support women and allies in emerging technologies such as wearable tech, IoT, health tech, and everything in between. With headquarters in London and more than 20,000 members located around the globe, WoW has become a global movement that supports its growing community through events, mentorship, educational programmes, and collaboration with its network of local collaborators and partners.
Dr Sarah McDonald
After experiencing a traumatic birth experience with her second child, Dr Sarah McDonald founded Baymatob TM. Baymatob is an Australian company specialising in the development of medical devices and believes it is important that the technology we develop is not only improving outcomes but is also working towards improving the experience of all users. With this in mind, medical devices developed by Sarah's company take care to consider and work with the needs of patients, carers, clinicians, hospitals and others who will need to interact with the technology. The company's mission is to develop minimally invasive medical technologies that work for all users to improve both outcomes and experience, with a vision for a world where medical technology is used to detect problems, monitor interventions and improve outcomes without negatively impacting on the individual's experience.   
Judit Giro Benet
While studying biomedical engineering at the University of Barcelona, Judit Giró Benet came across a report that revealed nearly 40 percent of women skipped breast cancer screening, possibly leading to at least a third of cancers being detected too late. Upon conducting more research, the design student later learned, through the Catalan Department of Health in Spain, that approximately 94 percent of breast cancers detected by mammograms were essentially "false alarms." Determined to address this issue, whilst also making screening more accessible to women, Judit drew from her interest in biology to come up with the concept of The Blue Box — an at-home breast cancer screening device.
Nick Hillier
Nick works at the Academy of Medical Sciences, leading a team responsible for the Academy's media and digital communications, as well as their public and patient engagement programmes and diversity and inclusion work. Nick is a champion for making the Academy a great place to work for everyone who's juggling work, life and everything in between. He previously worked at the British Science Association and has a First Class degree in Science, Society and Media.
Jack Kreindler
Dr Jack Kreindler is the Director of Medicine and Health Optimisation at the Centre for Health & Human Performance (CHHP). Jack's background is in emergency medicine, with a special interest in high altitude physiology and executive health and performance. Jack is a medical technology entrepreneur in the areas of wireless biosensors and artificial intelligence. He also lectures internationally on health risk management, performance optimisation and the future of medicine. Jack is a familiar face in Silicon Valley, continually researching the very latest advances in healthcare and medical technology from across the globe. He has over 20 years of professional experience in medical technology, informatics and the application of machine learning in clinical decision support. Jack is passionate about executive health and leads a group of life science and healthcare pioneers; to transform the way health and performance are managed.
17 May 2021

1:00pm - 2:00pm
Registration Information
Don't worry if you can't join us live – each show will be available afterwards on demand, just follow the link above.
Location
Online event

Any timings will be GMT/BST
Webinar
Online
United Kingdom
This event will be streamed live and is available to watch online only from any location across the world.