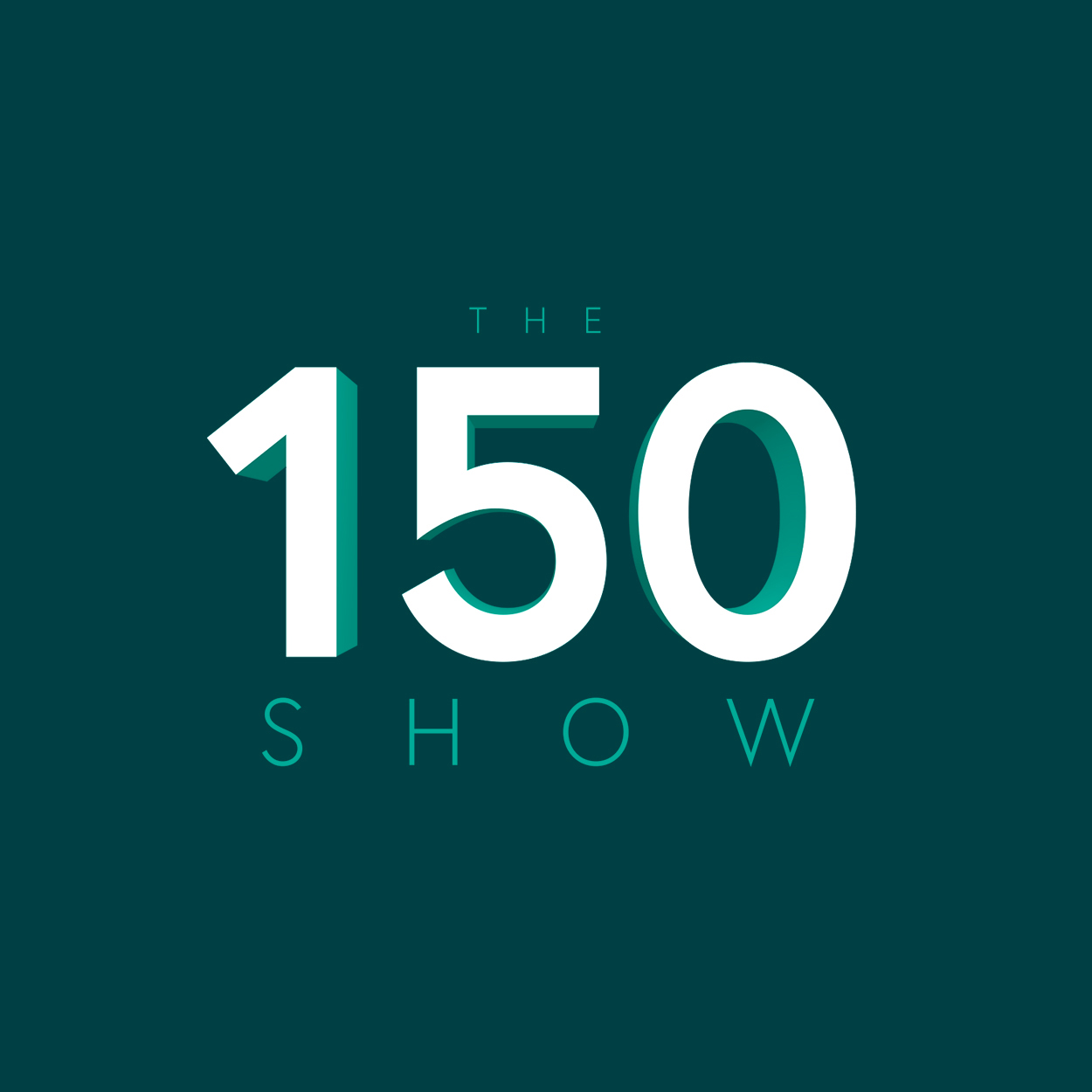 Online
The 150 Show – The People Edition
During this jam-packed show, we'll be focussing on what it means to be an engineer, which is often very different from the stereotype. As well as how engineering is open to everyone and has an impact on all of society.
Join us for The 150 Show
 
It's often a surprise than only 12% of those working in engineering are women. We'll be joined by talking to Carol Vorderman (co-host of Countdown), Henrietta Heald (author of Magnificent Women) Ella Podmore (winner of 2020 Young Woman Engineer of the Year) about their experiences of being women in STEM.
Today engineering covers everything from designing our future cities and transport to coming up with new healthcare technology, so we'll be speaking to the Paralympic GB team and David Proud about how engineering has enhanced their lives as wheelchair users, and all the exciting advancements in assistive tech.
As in all episodes of The 150 Show, we'll also be joined the Youth STEM Personality of the Year winner - Callum Daniel who will be entertaining us with experiments that you can do at home, creator of #bakineering and Great British Bake Off finalist - Andrew Smyth who will be getting creative in the kitchen, IET Honorary Fellows, experts and more. All presented by our President, Professor Danielle George, and Bobby Seagull.
Don't worry if you can't join us live – each show will be available afterwards on-demand.
Guest bios
Carol Vorderman
Carol Vorderman, MBE is a British media personality, best known for co-hosting the game show Countdown which she did for 26 years. When Carol was 17-years-old, she studied engineering and was one of the youngest women ever to study at Cambridge. Carol is also a pilot and in 2018 launched a working group to promote STEM job and skills in aviation with MPs. The STEM jobs and skills working group is the brainchild of the All-Party Parliamentary Group on General Aviation. It works to educate both parliament and government, carry out research, and propose policy designed to further the aims of promoting high-tech STEM related aviation jobs throughout the UK. Carol is an ambassador for the APPG-GA, and told MPs and Lords about her experience of getting her maths degree and becoming an engineer. Carol went onto explain how it was important to promote STEM jobs in the aviation sector.
David Proud
David Proud is an English Actor, Writer, Director and Consultant. He was born with Spina Bifida and uses a wheelchair. He only began his career in TV during his early twenties where his first professional acting role was as a wheelchair basketball player in the children's TV series Desperados. David is most well known for playing Adam Best in BBC's EastEnders and made history in 2009 becoming the first regular disabled actor to appear in a BBC prime time continuing drama. David often tests out the latest cutting-edge assistive tech, putting it through its paces to see how far it can go!
 Henrietta Heald
Henrietta Heald is the author of Magician of the North, a biography of William Armstrong, the great Victorian inventor, industrialist and visionary, which was shortlisted for the Portico Prize and the Best First Biography Prize. She has spoken about Armstrong and all his works on television and radio and at numerous events and festivals around the country. Henrietta's particular interests are British history, architecture, feminism and the countryside. She is now writing the extraordinary life of Rachel Parsons, an inspirational feminist pioneer who was violently killed in 1956 at her Newmarket racing stable. 
Ella Podmore
Not only is Ella Podmore our 2020 Young Woman Engineer of the Year, she is a Materials Engineer for luxury British supercar maker McLaren Automotive. Ella is responsible for all the material investigations in the business across the development phases of the company's supercars; from concept drawings all the way to customers in the field. Balancing her time between experiments and leading technical meetings, Ella created this department from the ground-up and plans to demonstrate the importance of materials in the automotive industry even further. As the leading STEM ambassador for McLaren, Ella helped launch the recent competition McLaren Automotive ran with BBC Blue Peter asking children to design their 'supercar of the future' and was one of Autocar's Top 10 'Rising Star' in 2019.
Stephen Metcalfe
Stephen Metcalfe is a Conservative Party politician in the UK, who was first elected as the Member of Parliament for South Basildon and East Thurrock in 2010. In the last Parliament, Stephen was Chair of Parliament's cross-party Science and Technology Committee where he continues to serve as a member and now Co-Chairs the All-Party Parliamentary Group on Artificial Intelligence (APPGAI). He is passionate about promoting science, technology and engineering in South Basildon and East Thurrock and across Britain as the Government's Envoy for the Year of Engineering. He has campaigned for many years to protect our green spaces from over development and has worked with communities to find ways of engaging with young people.
Kristy Chong
CEO of Modi-bodi, Kristy Chong is a mum on a mission, a fash-tech entrepreneur and a social advocate for women's health issues and rights. Wanting to develop a better solution for women – one that was more high-tech and environmentally friendly - this ambition saw her design, develop and scientifically prove her patented Modifier Technology™ leak-proof undies and transform this into the Modibodi™ collection: a reusable, sustainable range of tops, singlets, period and sweat-proof undies as well as swimwear, created to liberate us all from endless amounts of landfill.
Chi Onwurah MP
Chi Onwurah is a British Labour Party politician who has served as the Member of Parliament for Newcastle upon Tyne Central since 2010. Newcastle's industrial past was Chi's inspiration to become an engineer and she has enjoyed a fulfilling career in engineering, working in hardware and software development, product management, market development and strategy for a variety of mainly private sector companies in a number of different countries. Chi studied for an MBA from Manchester Business School and gained Chartered Engineering status. As an engineer, Chi specialised in building out infrastructure in new markets and standardising wholesale Ethernet access. Her last role, before entering parliament, was as head of Telecoms Technology for Ofcom, the Communications Regulator. Chi has always campaigned for the causes she believes in and before being selected as Labour's candidate for Newcastle, she was on the Advisory Board of the Open University Business School, reflecting her belief in educational opportunity at every stage in life and for every level of ability.
James Young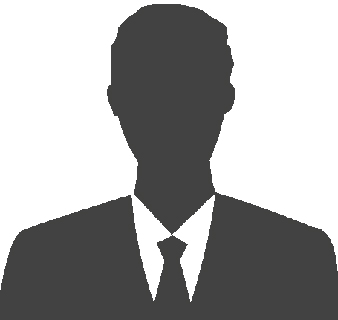 James tragically lost his arm and his leg when he was dragged on to the tracks between two carriages of the London DLR as it was pulling in. Despite his loss, James refuses to let it interrupt his life, love of travel and video games. In a bizarre twist of fate, James received a bionic arm from gaming company Konami, modelled on lead character Snake from Metal Gear Solid. The gaming and technology media gave the MGS5 prosthetic a lot of attention. It's sleek, functional, and loaded with extras like WiFi capability, a small screen for receiving social media notifications and email, and a USB port for charging a smartphone. One of the reasons James was chosen to be the recipient of the bionic arm is that he is an avid gamer. After his accident, he taught himself to use the controller for his PlayStation using his chin, lips, tongue and teeth as replacements for his missing hand. The bionic MGS5 arm is an example of how James is trying to improve the quality of his life through the use of technology.
19 May 2021

1:00pm - 2:00pm
Registration Information
Don't worry if you can't join us live – each show will be available afterwards on demand, just follow the link above.
Location
Online event

Any timings will be GMT/BST
Webinar
Online
United Kingdom
This event will be streamed live and is available to watch online only from any location across the world.