Lecture
The engineers contribution to the environment
Details to be released soon.
2

Continuing Professional Development

This event can contribute towards your Continuing Professional Development (CPD) hours as part of the IET's CPD monitoring scheme.

31 Mar 2023

2:00pm - 3:30pm
Organiser
London Local Network
Registration Information
Registration will be available soon.
These lectures are preceded by an optional lunch where there is an opportunity to network with colleagues.
If you wish to attend this lecture, please book a place on the IET website.
During the booking process, you will have the opportunity to pre-book a lunch at Savoy Place.  The cost for a two-course meal with wine is £21.47.  
It is ESSENTIAL to pre-book lunch and pay for it on this website.
Reservations for lunch can be made up to 11pm on the Monday prior to the event (subject to availability).
Bookings for the lecture only can be made up to noon on the day prior to the event (subject to availability).
No payment for the event lunch can be made at Savoy Place.
FAQs
You don't need to be a member to log into the system.
You can book for more than one person; you just need to add the other guest(s) name(s).
You can add any special dietary requirements during the booking process.
The website price quoted is exclusive of VAT.  VAT will be added when you pay.
You will receive a confirmation of your booking & payment if made.
You can cancel your booking - the T&Cs are below.  You can do this by contacting events@theiet.org
Terms and conditions.
5+ days before the event date - Full refund
4 days before the event date - No refund
Name substitutions are accepted at any time by fax or email, the IET reserves the right to charge a transfer fee
Speakers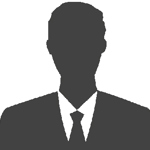 Professor Jules Pretty
Professor of Environment and Society - University of Essex
Jules Pretty is Professor of Environment and Society at the University of Essex. He was Head of the Department of Biological Sciences from 2004-2008, Pro-Vice-Chancellor (Science & Engineering) from 2010-2012, then Deputy Vice-Chancellor from 2012-2019.
He joined the Department of Biological Sciences in 1997, having worked for ten years at the International Institute for Environment and Development, where he was director of their sustainable agriculture programme from 1989. Before that, he worked at Imperial College.  At the University of Essex, he set up the Centre for Environment and Society, which links across a variety of departments and disciplines. 
He is a Fellow of the Royal Society of Biology and the Royal Society of Arts, Principal Fellow of the Higher Education Academy, former Deputy-Chair of the governments Advisory Committee on Releases to the Environment, and has served on advisory committees for BBSRC and the Royal Society. He was presenter of the 1999 BBC Radio 4 series Ploughing Eden, a contributor and writer for the 2001 BBC TV Correspondent programme The Magic Bean, and a panellist in 2007 for Radio 4s The Moral Maze.
He was appointed A D White Professor-at-Large by Cornell University from 2001, and is Chief & Founding Editor of the International Journal of Agricultural Sustainability.
He received an OBE in 2006 for services to sustainable agriculture, and an honorary degree from Ohio State University in 2009.

Location
IET London: Savoy Place

2 Savoy Place
London
WC2R 0BL
United Kingdom
The London headquarters of the IET.
We are committed to having an environmentally responsible event portfolio and we are working hard to plan and implement events which reflect sustainable event best practices.
We are working with venues and suppliers that demonstrate best environmental practices, in particular achieving zero food waste, no single-use plastics, along with recycling and re-use of paper, metal, plastic and glass.
In order to reduce the carbon footprint of the event, we strongly encourage delegates to walk, cycle or use public transport to attend the event.
Further information about environmental sustainability and IET Events can be obtained by contacting rebecca.booth@theiet.org.

Programme
11:30

Arrival for optional lunch

It is essential to sign in at the Faraday reception desk which is on the second floor for IET building before entering the Faraday Centre

12:00

Optional lunch

13:45

Arrival for lecture

It is essential to sign in separately for attendance at the lecture. Note this is required for IET attendance records purposes and is different to the Faraday signing-in procedure.

14:00

The lecture starts promptly at 14:00

14:45

Questions and discussion

15:30

Optional tea/coffee in the Faraday Centre.

Free for members.  

Note before entering the Faraday Centre you must sign in at the reception desk. Please sign out when leaving the Faraday Centre
Register
Registration

Register

Free of charge (charge for dinner)

Register now
<!—Lead forensics script -->