Online
The Future of Radio Platforms, Content and Discovery
Radio and audio are the top media experience by hours consumed and ease of consumption makes them ubiquitous. How will the "discoverability wars" shape this industry over the next decade? Which platforms will dominate? How will this change what we listen to?
This event is supported by Radio TechCon and links with the Media Network's 2021 JLB lecture on '150 years of Media:Retrospectives & Forecasts around Media Technology Advances'.
2

Continuing Professional Development

This event can contribute towards your Continuing Professional Development (CPD) hours as part of the IET's CPD monitoring scheme.

15 Jul 2021

3:30pm - 4:30pm
Speakers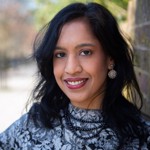 Aradhna Tayal
Director - Radio TechCon
Aradhna is Director of Radio TechCon, the UK's technical and engineering conference for radio and audio, taking place on 29th November 2021.
Aradhna also runs Clockhouse Media working as a consultant, producer and project manager across media, arts and events. She works flexibly with clients on digital and diversity engagement strategy, media event production and broadcast project management. Clients include Sadler's Wells, AudioUK and the Film and TV Charity.
Aradhna formerly worked at the BBC for 12 years, which she joined as a radio engineer, looking er the studios and production areas for the BBC's national radio networks. She subsequently trained engineers and technical staff on new studios, systems and workflows in the purpose built broadcasting centres at Media City UK, Salford and New Broadcasting House, London. She led a number of large-scale projects, including the launch of national television channels for the BBC's coverage of the 2014 Commonwealth Games, and led the technology strategy for BBC Archives, managing their project portfolio.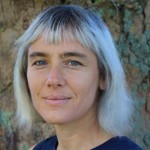 Nicky Birch
Acting Head of Formats & Innovation - BBC Sounds
Nicky is a Commissioning Exec at BBC Voice +AI and a Director at Rosina Sound. She is an award-winning creative strategist working in audio and technology. Nicky has been making radio and audio content for 16 years across all BBC networks, and led on R&D and business development at the UK's leading audio production company, Somethin' Else.   
Nicky has led early-stage start-ups in meta data enrichment of audio and binaural audio software for games. As a radio producer she worked on a large number of radio programmes presented by Gilles Peterson, David Rodigan, Trevor Nelson and Mary Anne Hobbs and won five Sony Radio Awards. Her mobile audio games have won TIGA and IMGA awards.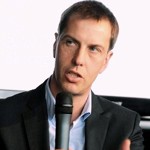 Michael Hill
Founder & MD - Radioplayer
Michael is Founder and MD of Radioplayer, one of the BBC's most successful distribution/R&D partnerships. He built the organisation from scratch, to deliver digital growth and innovation for the radio/audio industry.
His international team undertakes product-development and partnerships spanning mobile, voice, web, and automotive. They now have development partnerships with car companies representing around a third of all EU car sales - including BMW, and VW Group (the largest car company in the world). Radioplayer is in a growth phase, and has offices in 14 countries.
At the BBC Michael ran national radio networks, developed digital and on-demand audio products, led major strategic transformation programmes, and managed large creative teams. He started his media career in BBC News, where he was a senior journalist for 10 years.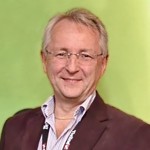 Quentin Howard
Broadcaster
Quentin Howard FIET is an award-winning radio presenter and a distinguished broadcast engineer. He has been at the leading edge of radio and tv in the UK for many years and the driving force behind the UK's successful adoption of DAB radio.
Quentin was one of creators of Classic FM, designing their ground-breaking studios, transmitter networks and music systems. He was also a presenter on the station, broadcasting an award-winning music and quiz show live from his home in Wiltshire. He invented the famous "Radio Birdsong" test broadcasts heard on Classic FM's transmitters prior to their launch, and on several other radio stations since. He recently helped the RSPB launch their own Birdsong radio station and mobile app.
Howard led the successful development of DAB in the UK and, as President of the World DAB Forum, worked with broadcasters and governments in many countries to introduce digital radio to their own markets. He was also responsible for the silicon chip which powered the first affordable DAB radios.
More recently he ran TV services for the British Forces Broadcasting Service, delivering dozens of channels to entertain our armed forces stationed across the world and the popular UK satellite channel, Forces TV.
Reasons to attend
Attendees will gain an understanding of:
Summary of delivery platforms and their likely evolution
How technology will drive content and commercial models
Importance of content discovery and personalisation
Location
Zoom Presentation

n/a
n/a
n/a
United Kingdom
Programme
Speakers

Quentin Howard, "the Father of DAB"

Michael Hill, Radio Player

Nicky Birch, Acting Head of Formats & Innovation, BBC Sounds

Moderated by Aradhna Tayal, Radio TechCon

Q&A

<!—Lead forensics script -->