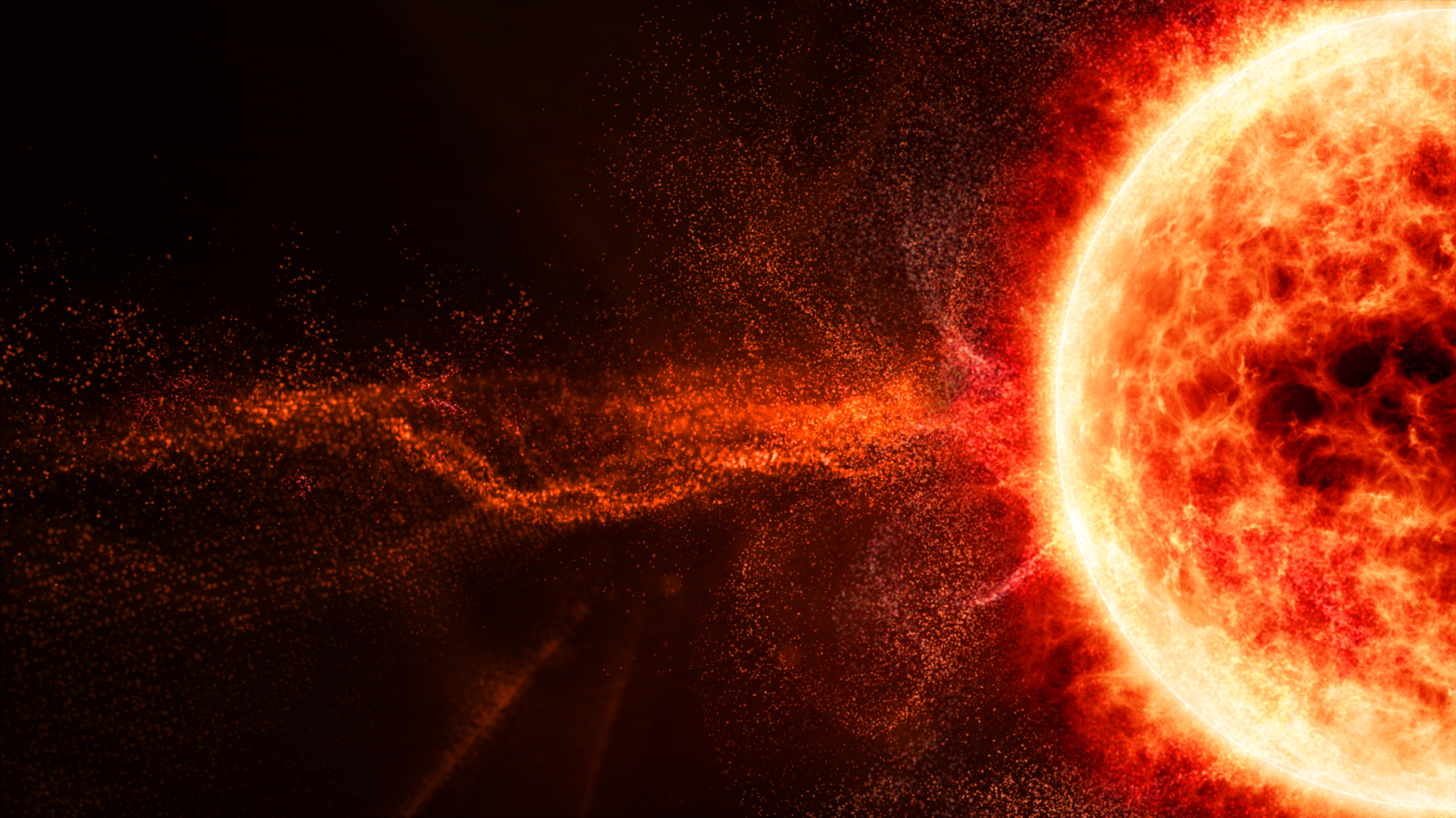 Online
The science and "so what?" of space weather
Space environment impacts on SatCom
Dr Gemma Attrill, one of our speakers at Milsatcoms will describe the outputs from the sun as the drivers of space weather that we experience in the near-Earth environment. She will explore the impact that space weather can have on contemporary engineered systems, its implications for future technologies and show how pervasive the solar outputs are for our modern way of life – both in space and on the ground.
This webinar will include live Q&A and networking sessions.
Key learning points:
Understanding of the sun as the driver of space weather
Explanation of how space weather impacts our near-Earth environment
Discussion of the implications for engineered systems and future technology
Read our interview with Dr Gemma Attrill
09 Feb 2021

2:00pm - 3:20pm
Speakers
Gemma Atrill
Principal Scientist, Space Environment Project Technical Authority and Space Weather Lead - DSTL
Dr Attrill has been studying and working in the field of Space Weather physics throughout her career, and has led the space environment research undertaken at the Defence Science and Technology Laboratory since 2012.  Dr Attrill is a Dstl Research Scholar and a Visiting Research Fellow at the University of Bath.  She is also a Fellow of the Institute of Physics.
Her experience spans blue-skies solar physics research, funded by the Science and Technology Facilities Council and NASA; a window into satellite operations of Hinode's solar spectrometer as guest Chief Observer at the Japan Aerospace Exploration Agency (JAXA); and more recently the design, build and test of satellite flight payloads: she is the lead for the Insitu and Remote Ionospheric Sensing (IRIS) suite comprising three UK payloads, on-board the US-UK Coordinated Ionospheric Reconstruction Cubesat Experiment (CIRCE), slated for launch via the US Department of Defense Space Test Program in 2021. 
Dr Attrill works both nationally and internationally with partners across government, academia, and industry.  She represents the Ministry of Defence as a member of Space Environment Impacts Expert Group (SEIEG), established to provide scientific expertise to policy-makers, and on the Programme Board for SWIMMR (Space Weather Instrumentation, Measurement, Modelling and Risk), an initiative funded by wave 2 of the UK Research and Innovation Strategic Priorities Fund.
Dr Attrill completed her Master's degree at the University of Wales, Aberystwyth, studying the aurora and radar diagnostics of space plasma in the High Arctic.  Her PhD in Solar Physics from University College London's Mullard Space Science Laboratory included a fellowship at Kyoto's Kwasan Observatory.  Dr Attrill's post-doctoral appointment at the Harvard-Smithsonian Center for Astrophysics focused on signatures of solar eruptions, publishing the first observations from NASA's STEREO satellites and Hinode's X-Ray telescope. Dr Attrill's work at Dstl is focused on mitigating the impact of the Space Environment on various systems and capabilities; at the interface where physics meets engineering.
Dave Davis - Chair
Technical Director - Global Accounts St Engineering iDirect
Dave Davis is a Chartered Engineer with a seasoned background in Satellite Communications (Satcom). Learning his trade as an apprentice in the British Army in 1988, he went on to specialize in Satcom at an early age; his first practical experience of Satcom being the response to Hurricane Andrew in the Caribbean in 1992. Months later he was in the first wave of troops deployed to Bosnia as a satellite terminal technician and continued to work with satellite terminals until his final tour as the military Satcom instructor. He was awarded the MBE in 2002 for meritorious military service.
Leaving the Army in 2003, he went into industry and continued to build his professional qualifications. He joined NSSLGlobal, a leading Satcom distribution partner, as a Systems Engineer, before becoming a Project Manager and Engineering Manager. He led many cutting-edge projects and was responsible for providing communications to many high profile expeditions, events and deployments. In 2013, he went on to become the Defence and Security specialist at ST Engineering iDirect, before moving to be the lead engineer supporting the ground-breaking Inmarsat Global Xpress (GX) network. Dave sits on various national and international panels as a technical advisor, is a non-exec Director on the board of the Institute of Telecommunications Professionals (ITP) and Chair of the Institution of Engineering and Technology (IET) Satellite Technical Network.
In his spare time, Dave volunteers with the IET and ITP as a Mentor and Professional Recognition Advisor and Assessor. He also volunteers with the Newman Holiday Trust (www.newmantrust.org) and RE:ACT Disaster Response (www.re-act.org.uk); both organisations are always looking for new volunteers.
Location
Online event

Any timings will be GMT/BST
Webinar
The event is available to view online only
United Kingdom
This event will be streamed live and is available to watch online only from any location across the world.