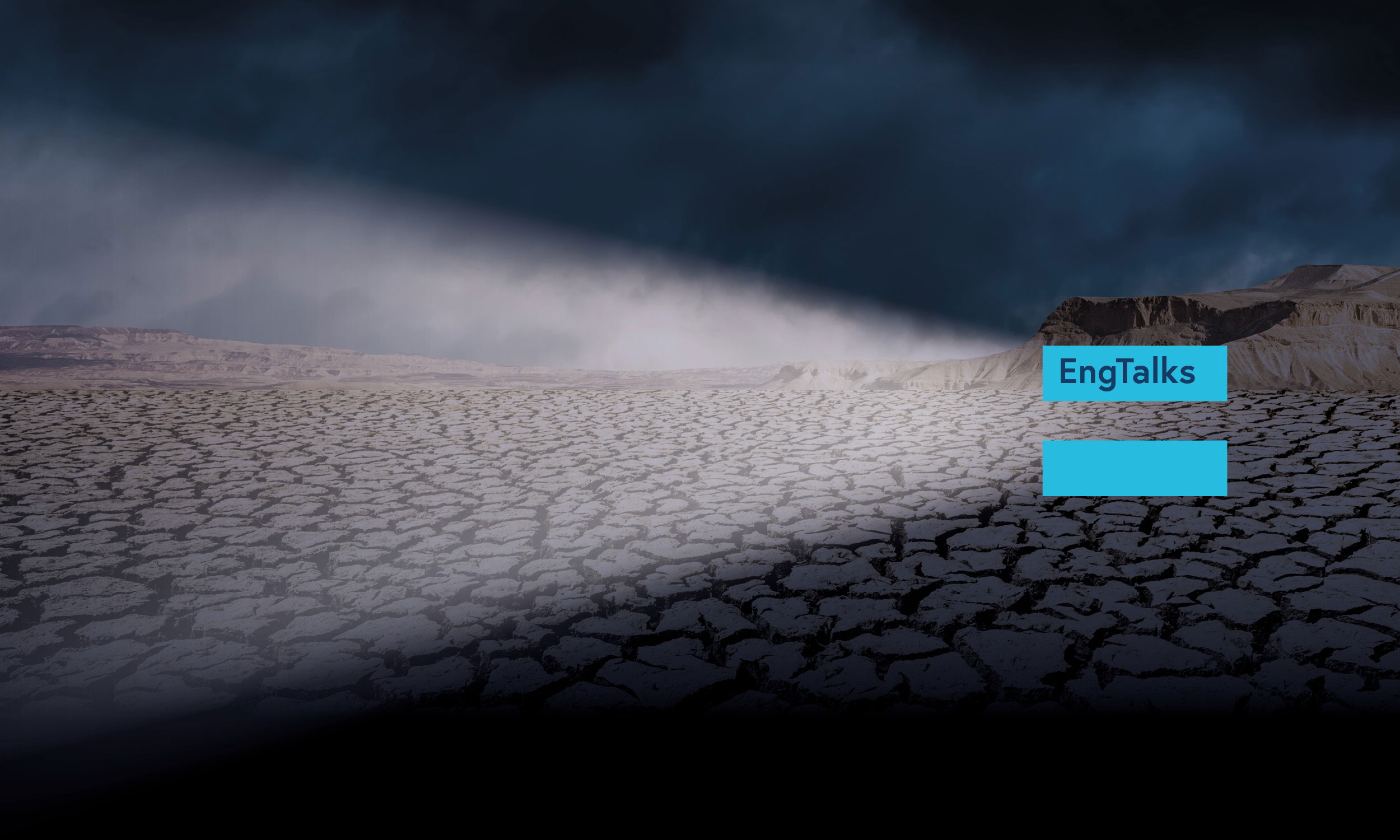 Lecture
Geoengineering: in case of emergency, break glass
In the words of the Oxford Geoengineering Programme, geoengineering is the deliberate large-scale intervention in the Earth's natural systems to counteract climate change - is a contentious subject and rightly so.
There's a number of proposed techniques, but all by their design would have large scale effects on the Earth's climate systems. 
Unless there's immediate large-scale reversal of global greenhouse-gas production there will come a time when the public turn to scientists and engineers to reverse the damage.  What are the proposed techniques and are they safe to even test? Find out this April for yourself.
If you like to breathe clean air or like your climate to not be Venusian, then this EngTalk is for you.
Speakers
Tim Kruger
Tim Kruger manages the Oxford Geoengineering Programme (OGP), at the University of Oxford. The OGP assesses proposed geoengineering techniques and the governance mechanisms required to ensure that any research in this field is undertaken in a responsible way.
He has investigated in detail one potential geoengineering technique, that of adding alkaline materials to the ocean as a way of enhancing its capacity to act as a carbon sink and to counteract the effects of ocean acidification. He is also a co-author of the Oxford Principles – a set of draft principles for the conduct of geoengineering research.
Tim is also the Founder of two start-ups: Origen Power is developing a technology that uses natural gas to remove carbon dioxide from the atmosphere, while DryGro is developing a technology to grow animal feed in arid environments, using 99% less water than conventional agriculture.
Rupert Read
Rupert Read is an associate professor of philosophy at the University of East Anglia and spokesperson for Extinction Rebellion. He has represented Extinction Rebellion on national radio and television, including on Radio 4's Today Program and on the BBC's Politics Live.
His recent academic focus has been on the precautionary principle, a strategy that encourages decision-makers to adopt precautionary measures when scientific evidence about an environmental hazard is uncertain. He has also authored many books including, 'This Civilisation Is Finished' and 'Facing Up to Climate Reality'.
Previously, Rupert was a spokesperson, national parliamentary candidate, European parliamentary candidate and councillor for the Green Party of England and Wales. He continues to be active in Green Party politics to this day.
Our EngTalks
EngTalks shine a light on the big engineering and technology topics of today. They are delivered by inspirational individuals passionate about influencing and informing their peers and the next generation of engineers. You can find out more on our EngTalks webpage.
27 Apr 2020

6:00pm - 9:00pm
Organiser
IET Event Production and Services
Registration Information
This EngTalk is free to attend.
Pre-registration is required as our EngTalks are very popular.
Under 16's are very welcome at this event if accompanied by a responsible adult. Please add under 16's as an additional delegate to your booking. Please note that no data is stored on under 16 registrants.
Location
IET London: Savoy Place

2 Savoy Place
London
WC2R 0BL
United Kingdom
The London headquarters of the IET.
Programme
| | |
| --- | --- |
| 6pm | Registration |
| 6.30pm | Talk commences |
| 8pm | Drinks reception and networking |
| 9pm | Close |
Programme subject to change